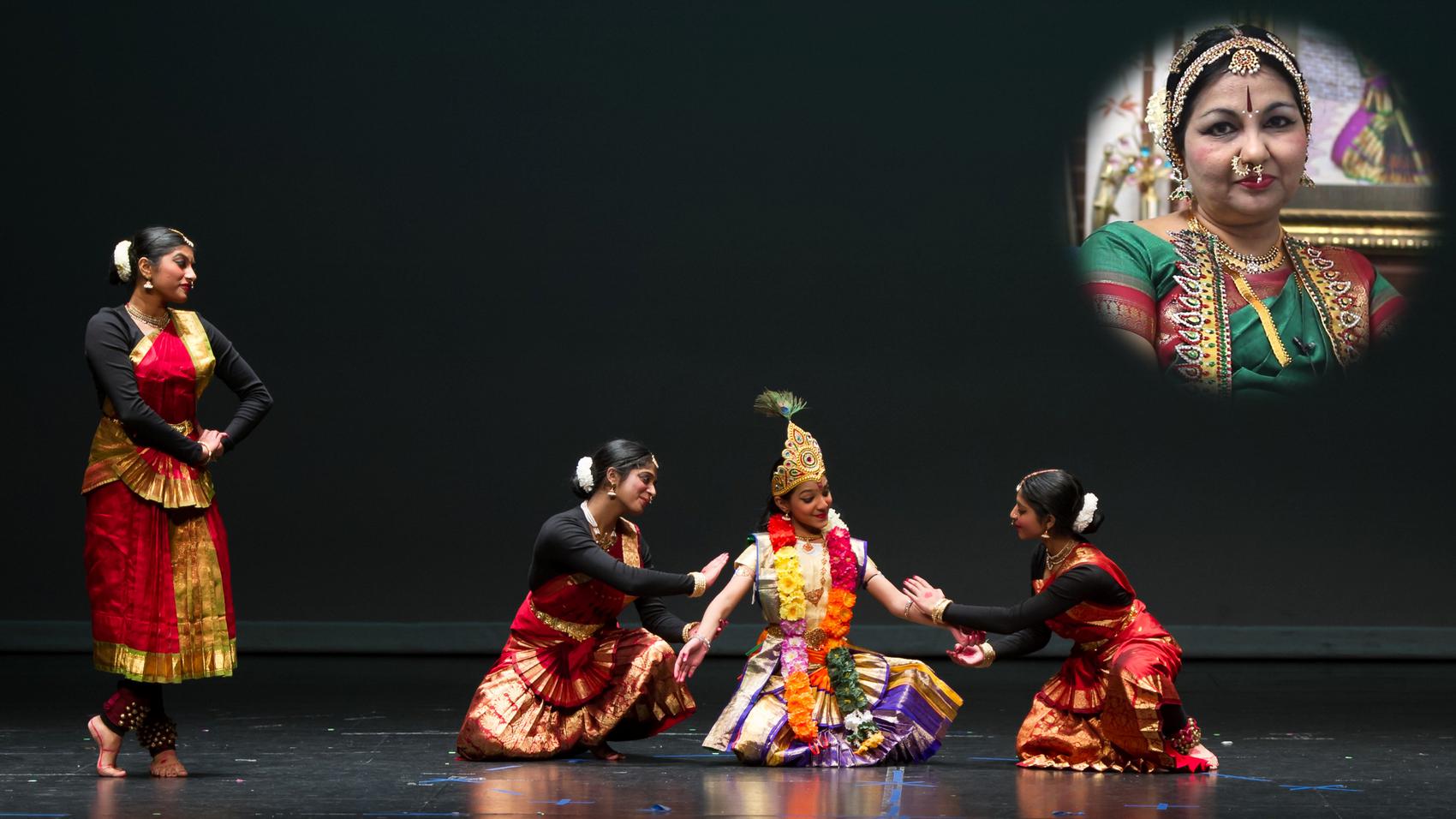 Bharatnatyam Dancing
  Notably:
Bharatnatyam Guru & Performer
  In:
Kanak Kala Kendra
45 years
& 1 month [Apr 1973 - Sep 2017]
LifePage Career Talk on Bharatnatyam Dancing covers: What is a Career in Bharatnatyam Dancing? and Why choose a Career in Bharatnatyam Dancing?
Bharatanatyam, sometimes referred to as Bharathanatiyam or Sadir, is a major genre of Indian classical dance that originated in Tamil Nadu. Traditionally, Bharatanatyam has been a solo dance that was performed exclusively by women, and expressed Hindu religious themes and spiritual ideas, particularly of Shaivism, but also of Vaishnavism and Shaktism.
(Bharatnatyam Dancing, Veena Agarwal, Kanak Kala Kendra, Dance, Classical Dance, Bharatnatyam, Folk Dance, Indian Dance, Classical Dance)
Full Career Talk on:
https://lifepage.app.link/20170825-0001
[This Career Talk covers]
What Is:
1)
Bharatnatyam Dancing
Education:
2)
10th Pass
3)
Languages
4)
Guru Guidance
5)
Sense of Rhythm
6)
History - Singing & Dancing
Skills:
7)
Passion & Dedication
8)
Discipline
9)
Respecting Elders
10)
Physically Fit
11)
Expressions
12)
Innovative & Creative
Positives:
13)
Language Is Not a Barrier
14)
Anyone Can Dance
15)
Lively & Cheerful Profession
16)
Physical & Mental Stability
17)
Respect & Recognition
18)
Spreading Indian Culture
Challenges:
19)
Adverse Weather Conditions
20)
Competition
21)
Connecting With Audience
A Day Of:
22)
Bharatnatyam Dancing