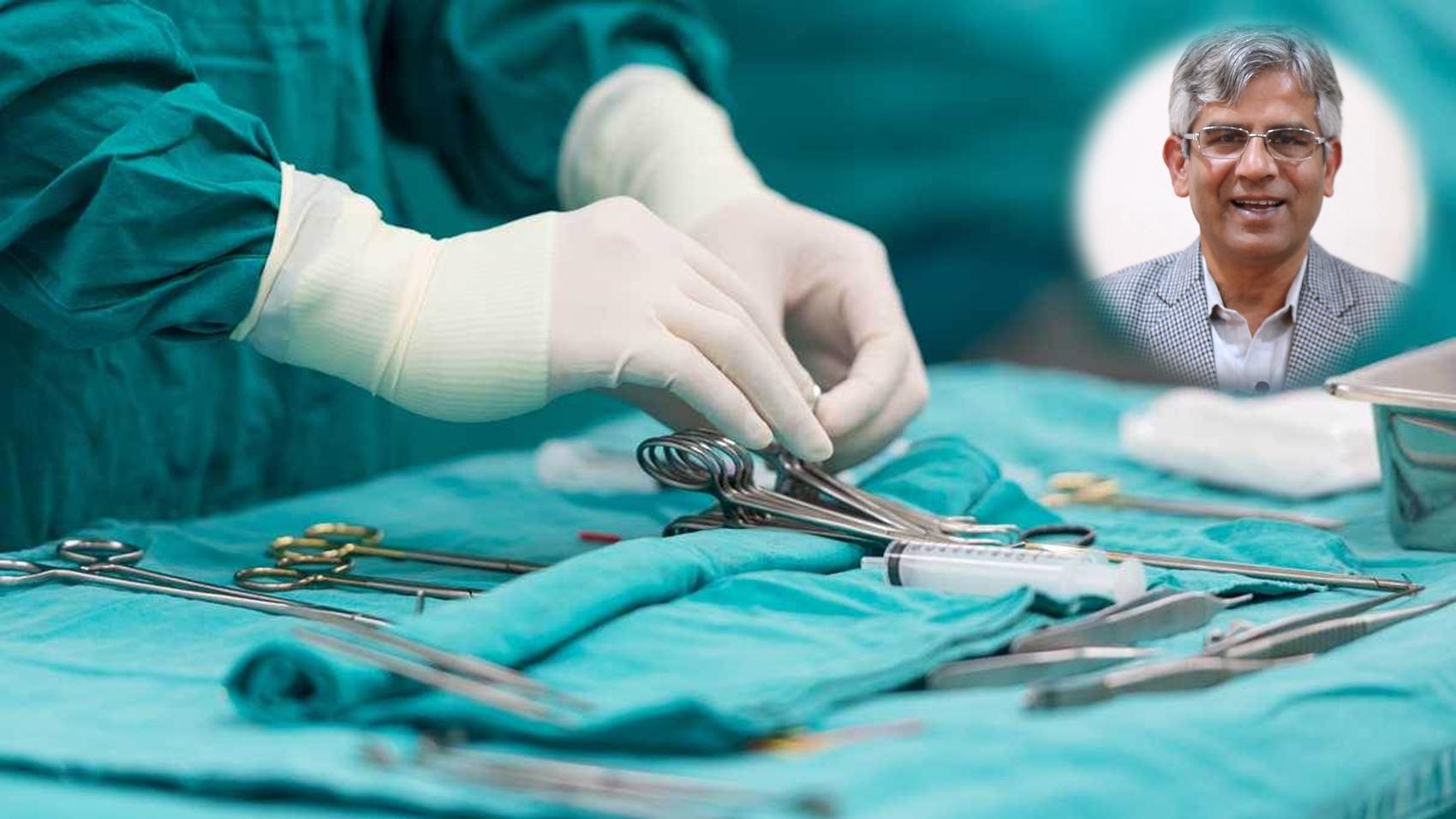 Cancer Surgery
  Notably:
Director
  In:
Cancer Research Institute - SRHU
25 years
& 4 months [Nov 1992 - Nov 2017]
LifePage Career Talk on Cancer Surgery covers: What is a Career in Cancer Surgery? and Why choose a Career in Cancer Surgery?
Surgery is the removal of the tumor and surrounding tissue during an operation. A doctor who specializes in treating cancer using surgery is called a surgical oncologist. Surgery is the oldest type of cancer therapy and remains an effective treatment for many types of cancer today.
(Cancer Surgery, Dr Sunil Saini, Cancer Research Institute SRHU, Cancer Treatment, Cancer Doctor, Cancer Surgeon)
Full Career Talk on:
https://lifepage.app.link/20171125-0002
[This Career Talk covers]
What Is:
1)
Cancer Surgery
Education:
2)
Cancer Prevalence & Incidence
3)
Causes of Cancer
4)
Cancer Prevention
5)
Symptoms & Types of Cancer
6)
Cancer Treatment & Modality
7)
Anatomy
8)
Diagnosis
9)
Paliative Care
Skills:
10)
Psychomotor Skills
11)
Decision Making
12)
Team Work & Leadership
13)
Physical Strength
14)
Concentration
15)
Empathy & Inner Strength
16)
Communication
Positives:
17)
Self Satisfaction
18)
Personal Fitness
19)
High Demand
20)
Social Impact
21)
Inspiration from Patients
Challenges:
22)
Infrastructural Requirements
23)
Customization
24)
Regular Updates
25)
Patient Expectation
26)
Course of Illness
A Day Of:
27)
Cancer Surgery