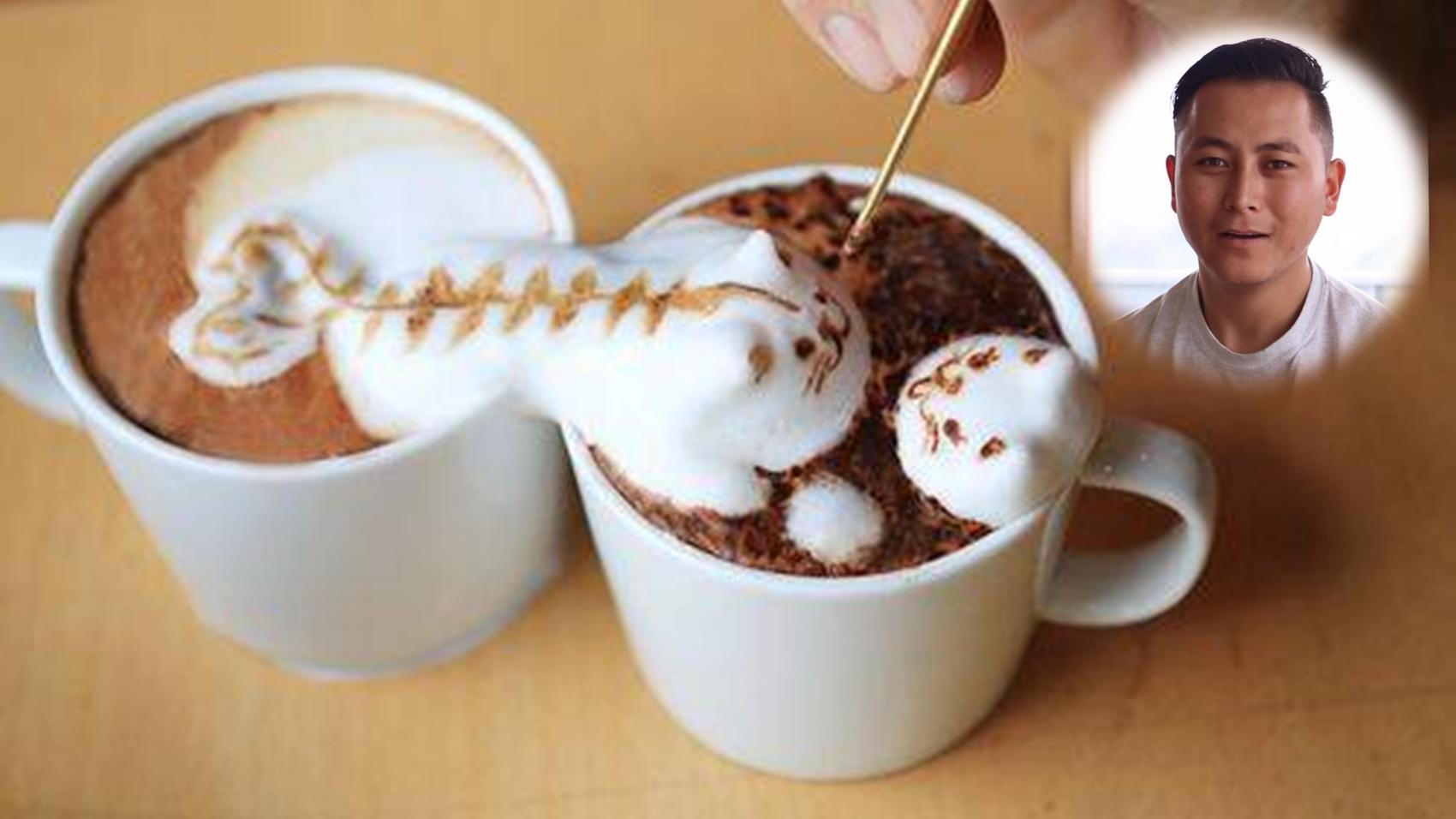 Coffee Art
  Notably:
Co-Director
  In:
Hi Life Cafe
4 years
[Sep 2013 - Sep 2017]
LifePage Career Talk on Coffee Art covers: What is a Career in Coffee Art? and Why choose a Career in Coffee Art?
Coffee Art or Latte Art is a method of preparing coffee created by pouring steamed milk into a shot of espresso and resulting in a pattern or design on the surface of the latte. It can also be created or embellished by simply "drawing" in the top layer of foam.
(Coffee Art, Urgain Rangdol, Hi Life Cafe, Espresso shot, Pattern, Design, Latte Art, Drawing, Top Layer, Surface)
Full Career Talk on:
https://lifepage.app.link/20170922-0005
[This Career Talk covers]
What Is:
1)
Coffee Art
Education:
2)
Types of Coffee
3)
Temperature
4)
Grinding
5)
Brewing
6)
Roasting
Skills:
7)
Passion
8)
Communication
9)
Presentation
10)
Creativity
11)
Good Personality
12)
Tasting
Positives:
13)
Personal Growth
14)
Meeting People
15)
Appreciation
16)
Money
17)
Increased Demand for Coffee
18)
Fun at Work
Challenges:
19)
Lots of Practice
20)
Guest Handling
21)
Busy Hours
A Day Of:
22)
Coffee Art