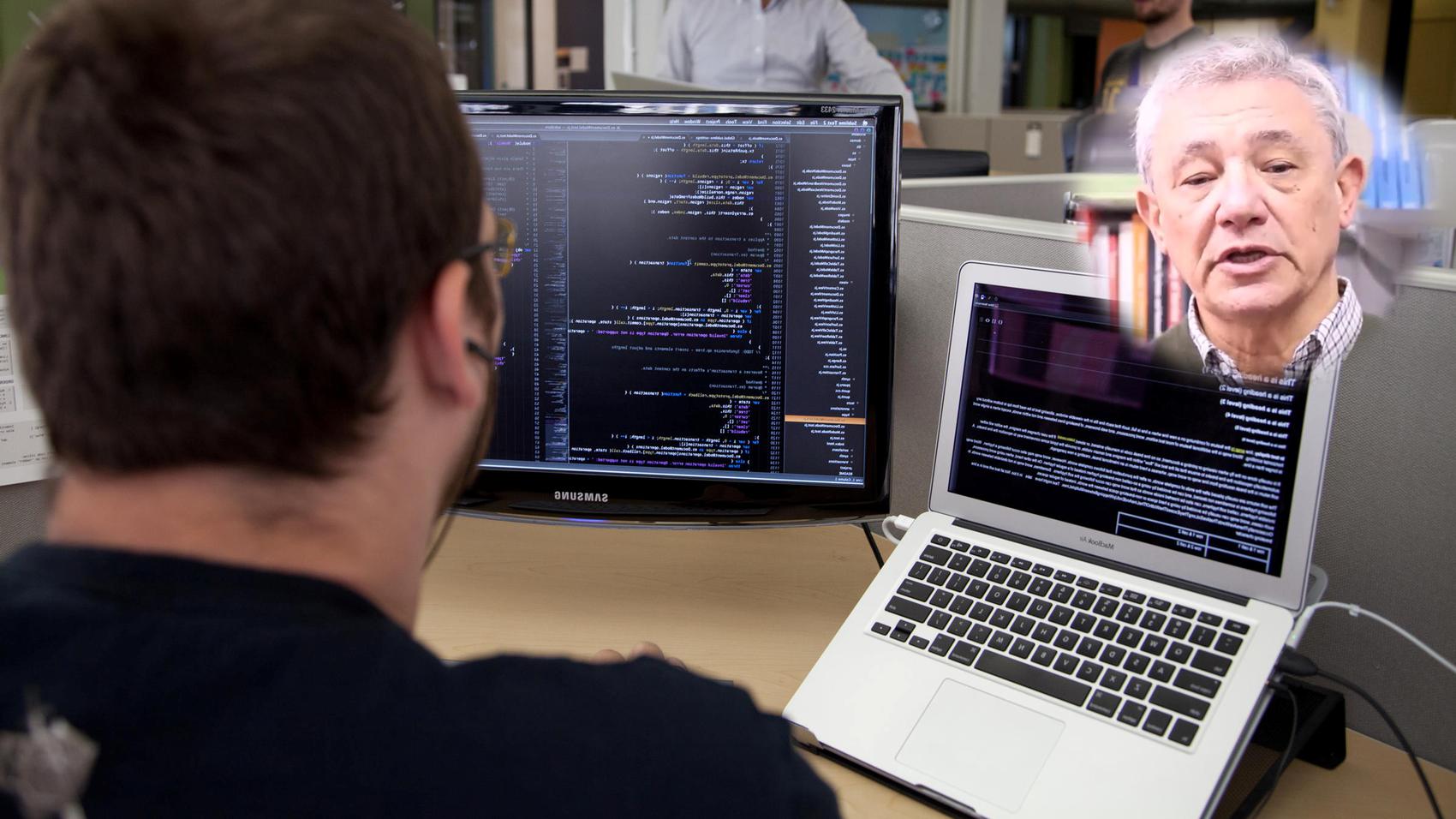 Computer Engineering
Daniel Cohen
Computer Engineer | Facultad de Ciencias Exactas y Tecnologia, UNT
[ 30 years Experience ]
| | |
| --- | --- |
| | |
LifePage Career Talk on Computer Engineering
http://www.lifepage.in/Career.php?id=20171002-0001&in=Career-in-Computer-Engineering
Full Talk:
https://lifepage.app.link/20171002-0001
Trailer:
By Daniel Cohen
[Computer Engineer in Facultad de Ciencias Exactas y Tecnologia, UNT]
What is Computer Engineering?
Daniel Cohen: "Computer engineering has an integral vision of the computer, from the layers related to the user, the apps, to the layers related to the computer, the hardware and even the ones related to the intercommunication between the computers, the internet. So computer engineering is just a career in engineering that achieves an integration of all the knowledge that is in computers so they are able to have a very widespread application. Including all the achievements that have been seen lately as cell phones, all machines applied to medicine and artificial intelligence. All of them are areas of application of computer engineering."
How I got into Computer Engineering?
Daniel Cohen: "I graduated first as an electronic engineer, because at that time when I studied, computer engineering did not exist in my country as a career. Soon after I graduated as an electronic engineer I won a scholarship to study in Israel where I did a master's degree in computer engineering at the Technological Institute of Israel called Technion. Since I returned I have been very active in my professional life, but I have never stopped being a teacher at UNT, at the beginen only part time because the rest of the time I used it in my own professional career."
(Computer Engineering, Daniel Cohen, Facultad de Ciencias Exactas y Tecnologia, UNT, Engineering, Computer Engineering, Software, Hardware, Internet, Professor, Computer Science)
[This Career Talk covers]
What Is:
1)
Computer Engineering
Education:
2)
Basic Sciences
3)
Hardware
4)
Software
5)
Data Communication
6)
Project Administration
Skills:
7)
Like for Change
8)
Logical Thinking
9)
Team Work
10)
General Culture
11)
Empathy
12)
Imagination
Positives:
13)
Permanent Learning
14)
Helping Others
15)
High Demand
16)
Unlimited Field
17)
Job Opportunity
18)
International Work
Challenges:
19)
Adaptability
20)
Languages
21)
General Knowledge
22)
Designing for the Future
23)
Stepping off the Computer
A Day Of:
24)
Teaching and Learning