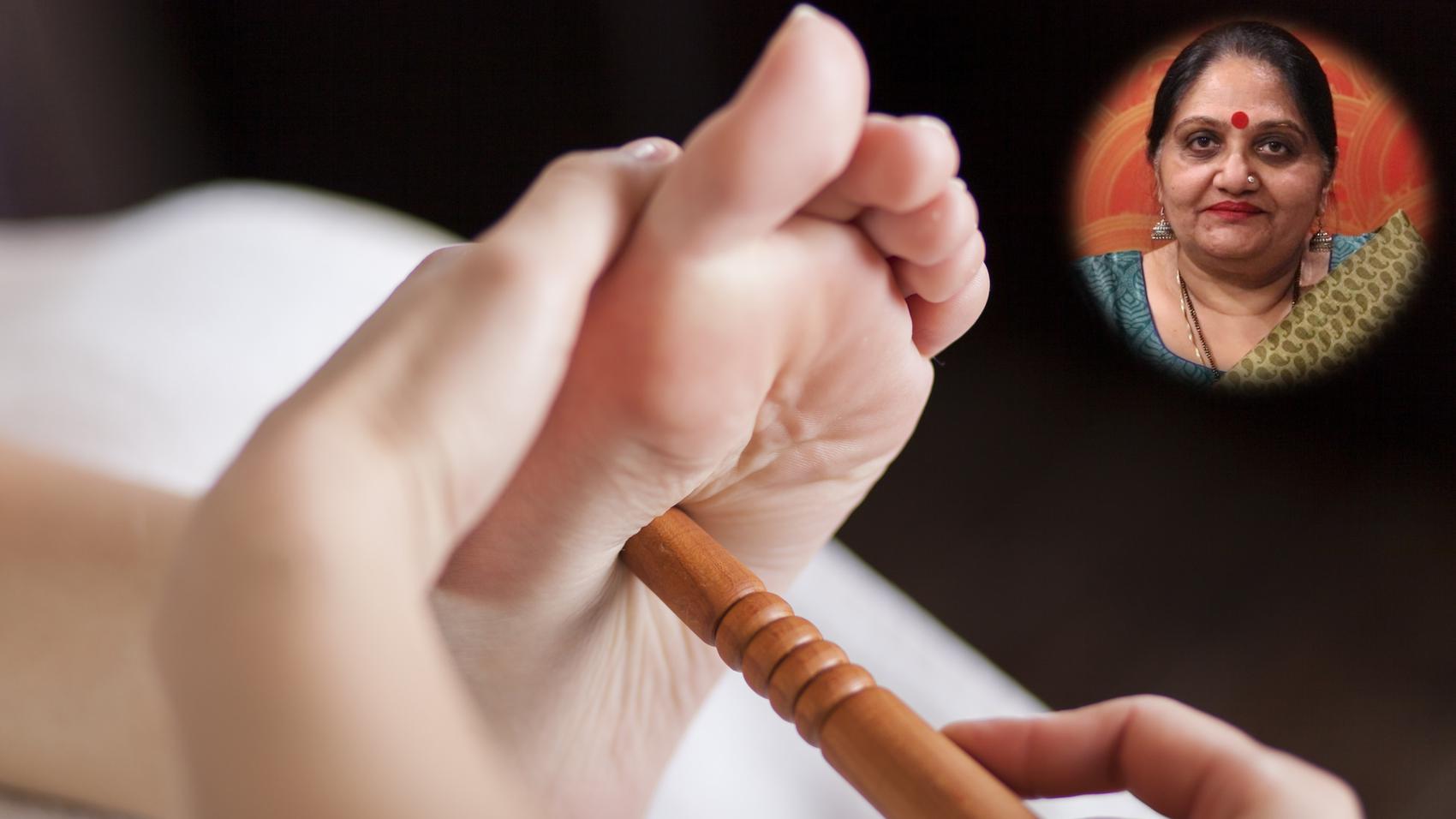 Foot Reflexology
Asha Bansal
Founder | Ashakiran Holistic Healthcare Centre
[ 7 years & 4 months Experience ]
LifePage Career Talk on Foot Reflexology
http://www.lifepage.in/Career.php?id=20171103-0004&in=Career-in-Foot-Reflexology
Full Talk:
https://lifepage.app.link/20171103-0004
Trailer:
https://www.youtube.com/watch?v=iv5A11FyAFw
By Asha Bansal
[Founder in Ashakiran Holistic Healthcare Centre]
What is Foot Reflexology?
Asha Bansal: "Reflexology is the application of appropriate pressure to specific points and areas on the feet and it is also known as zone therapy, is an alternative medicine involving application of pressure to the feet and hands with specific thumb, finger, and hand techniques without the use of oil or lotion. Reflexologist's believe that these areas and reflex points correspond to different body organs and systems, and that pressing them has a beneficial effect on the organs and person's general health."
How I got into Foot Reflexology?
Asha Bansal: "After doing my schooling from Khalsa Girls College, I did my B Sc and M Sc from Chandigarh, Punjab University and after that I did Post Graduate Diploma in Fashion Designing. Thereafter, I did a certification course in Foot Reflexology and started practicing as a Foot Reflexology Therapist."
Asha Bansal's LifePage:
http://www.lifepage.in/page/ashabansal
(Foot Reflexology, Asha Bansal, Ashakiran Holistic Healthcare Centre, Foot Therapy, Reflexology, Alternative Therapy, Foot Massage, Zone Therapy)
[This Career Talk covers]
What Is:
1)
Foot Reflexology
Education:
2)
Foot Reflexology
3)
Anatomy
4)
Client Psychology
5)
Healing Therapies
Skills:
6)
Communication
7)
Empathy
8)
Motivation
Positives:
9)
Satisfaction
10)
Work life Balance
Challenges:
11)
Social Pressure
12)
Lack of Awareness
A Day Of:
13)
Foot Reflexology