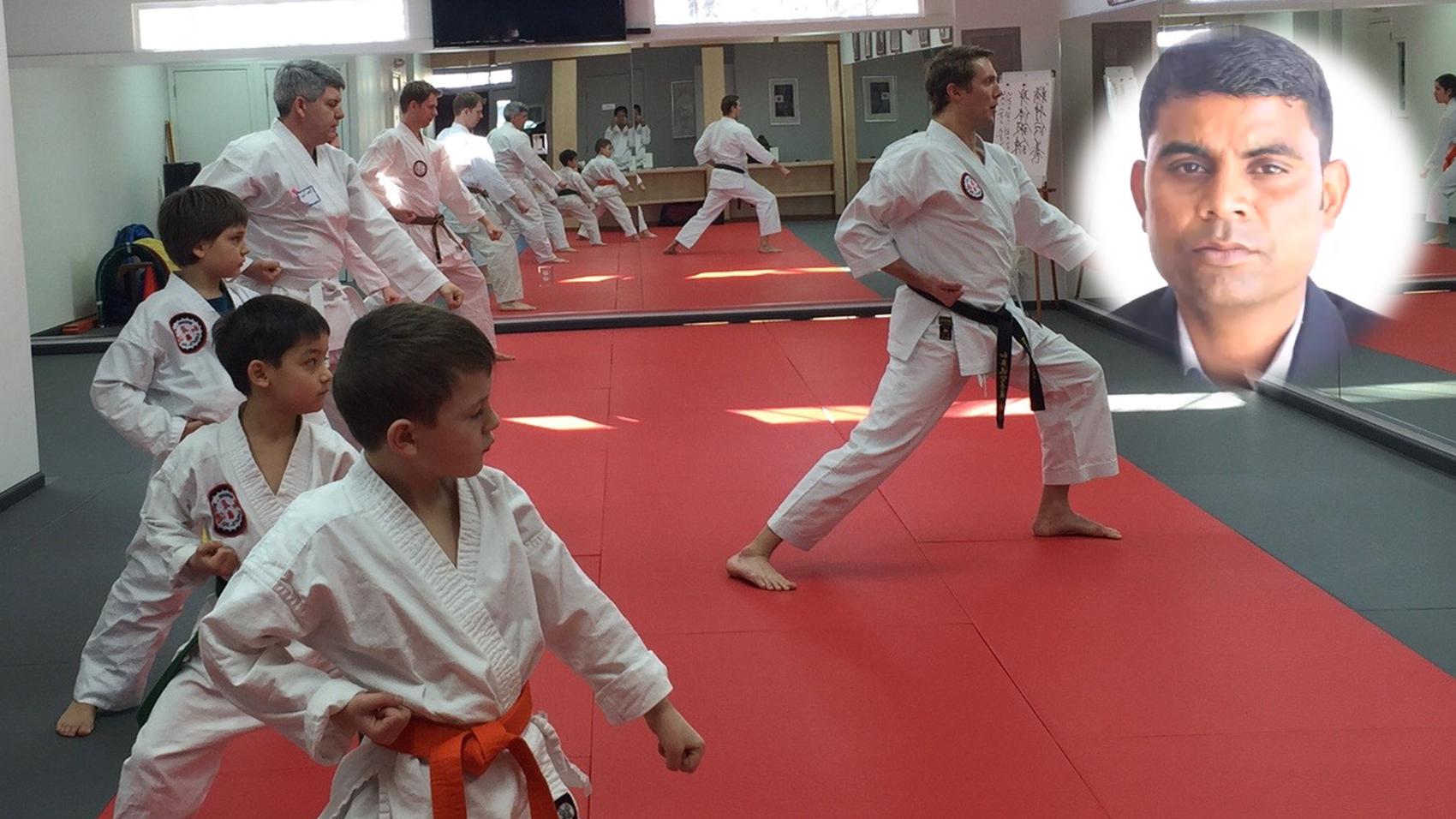 Karate Training
  Notably:
Owner
  In:
The Indian School of Martial Arts
20 years
& 5 months [Jan 1998 - Mar 2018]
LifePage Career Talk on Karate Training covers: What is a Career in Karate Training? and Why choose a Career in Karate Training?
Karate is a Japanese martial art whose physical aspects seek the development of defensive and counterattacking body movements. The themes of traditional karate training are fighting and self-defense, though its mental and moral aspects target the overall improvement of the individual.
(Karate Training, Pramod Kumar Prajapati, The Indian School of Martial Arts, Martial Arts, Judo, Karate, Karate Trainer)
Full Career Talk on:
https://lifepage.app.link/20180312-0001
[This Career Talk covers]
What Is:
1)
Karate Training
Education:
2)
Physical Education
3)
Basic Languages
4)
Rules & Regulations
5)
Balanced Diet
6)
Muscular Knowledge
Skills:
7)
Perfectionism
8)
Basic Techniques
9)
Discipline
10)
Face Reading
11)
Patience
12)
Presence of Mind
Positives:
13)
Physical Fitness
14)
Self Defence
15)
Balanced Work Life
16)
Networking
17)
Self Satisfaction
Challenges:
18)
Knowledge Updation
19)
Injuries
A Day Of:
20)
Karate Training