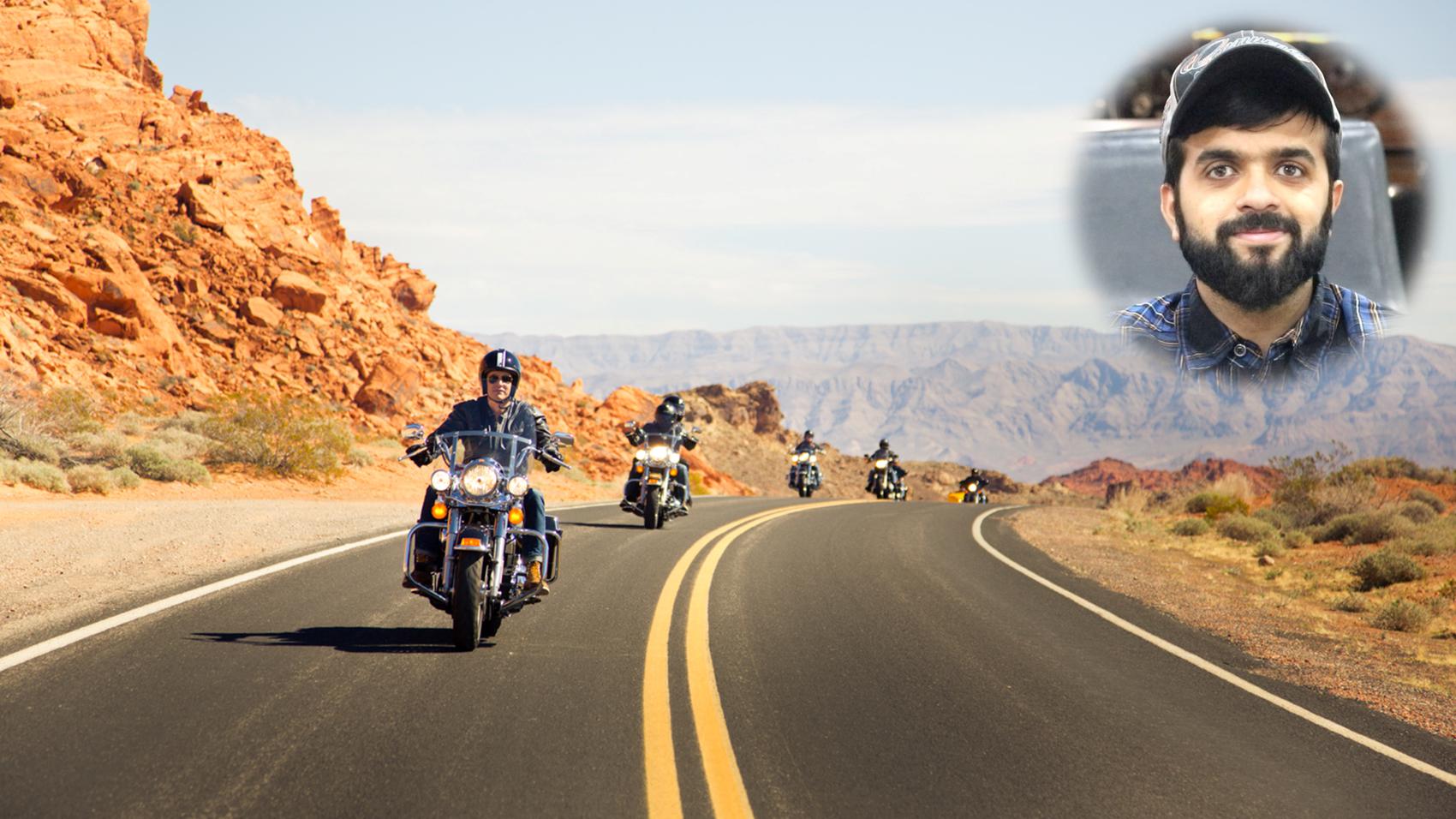 Motorcycling
  Notably:
Professional Rider
  In:
Harley Davidson
3 years
[Mar 2015 - Mar 2018]
LifePage Career Talk on Motorcycling covers: What is a Career in Motorcycling? and Why choose a Career in Motorcycling?
Motorcycle sport is a broad field that encompasses all sporting aspects of motorcycling. The disciplines are not all races or timed-speed events, as several disciplines test a competitor's various riding skills like Motorcycle racing, Track racing, Rally, Speedway, Other Motorcycle sports too. Professional Motorcycle Riding or Motorcycle touring is a format of tourism that involves a motorcycle. It has been a subject of note since at least 1915. It involves special equipment and techniques. A touring motorcycle optimized for long range travel and luggage carrying capacity may be used.
(Motorcycling, Hetul Budhiraja, Harley Davidson, Harley Face, Professional Rider, Sales & Marketing Professional, Sports, Biking)
Full Career Talk on:
https://lifepage.app.link/20180321-0002
[This Career Talk covers]
What Is:
1)
Motorcycling
Education:
2)
Basic Rider Course
3)
Technical Knowledge
4)
Social Media
Skills:
5)
Leadership Skills
6)
Sincerity
7)
Adopatibility
8)
Team Cordination
Positives:
9)
Mental Peace
10)
Adventours
11)
Exposure
12)
Connecting with Nature
Challenges:
13)
Fitness
14)
Weather Conditions
15)
Mental Pressure
A Day Of:
16)
Motorcycle Riding