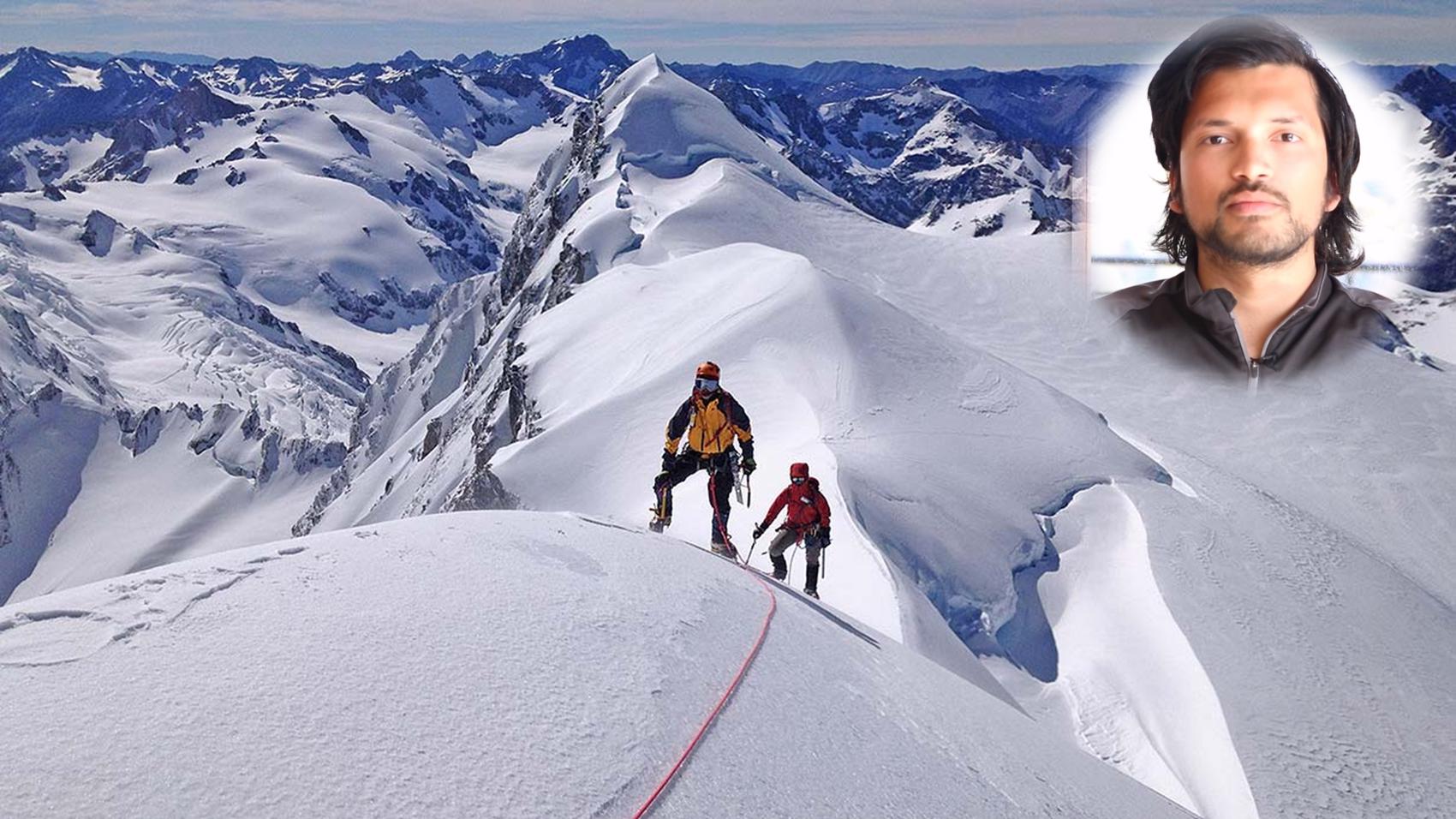 Mountaineering
  Notably:
Mountaineer
  In:
Various Expeditions
5 years
& 9 months [Mar 2011 - Nov 2016]
LifePage Career Talk on Mountaineering covers: What is a Career in Mountaineering? and Why choose a Career in Mountaineering?
Mountaineering, also called mountain climbing is the sport of attaining, or attempting to attain, high points in mountainous regions, mainly for the pleasure of the climb.
(Mountaineering, Srijan Dangwal, Various Expeditions, Climbing, Adventure Sport, Mountaineer, Indian Mountaineering Foundation, Expedition, Department of Sports, Climber, Trekkers of India)
Full Career Talk on:
https://lifepage.app.link/20180107-0003
[This Career Talk covers]
What Is:
1)
Mountaineering
Education:
2)
Mountaineering Courses
3)
History of Mountaineering
4)
Map Reading & Navigation
5)
Equipment Knowledge
6)
First Aid
Skills:
7)
Physical & Mental Fitness
8)
Climbing Skills
9)
Survival Skills
10)
Expedition Planning
11)
Rescue Techniques
12)
Photography Skills
Positives:
13)
Satisfaction
14)
Close to Nature
15)
Living on the Edge
16)
Exploring New Regions
Challenges:
17)
Risk Factors
18)
Weather
19)
Lack of Funds & Sponsorships
A Day Of:
20)
Mountaineering