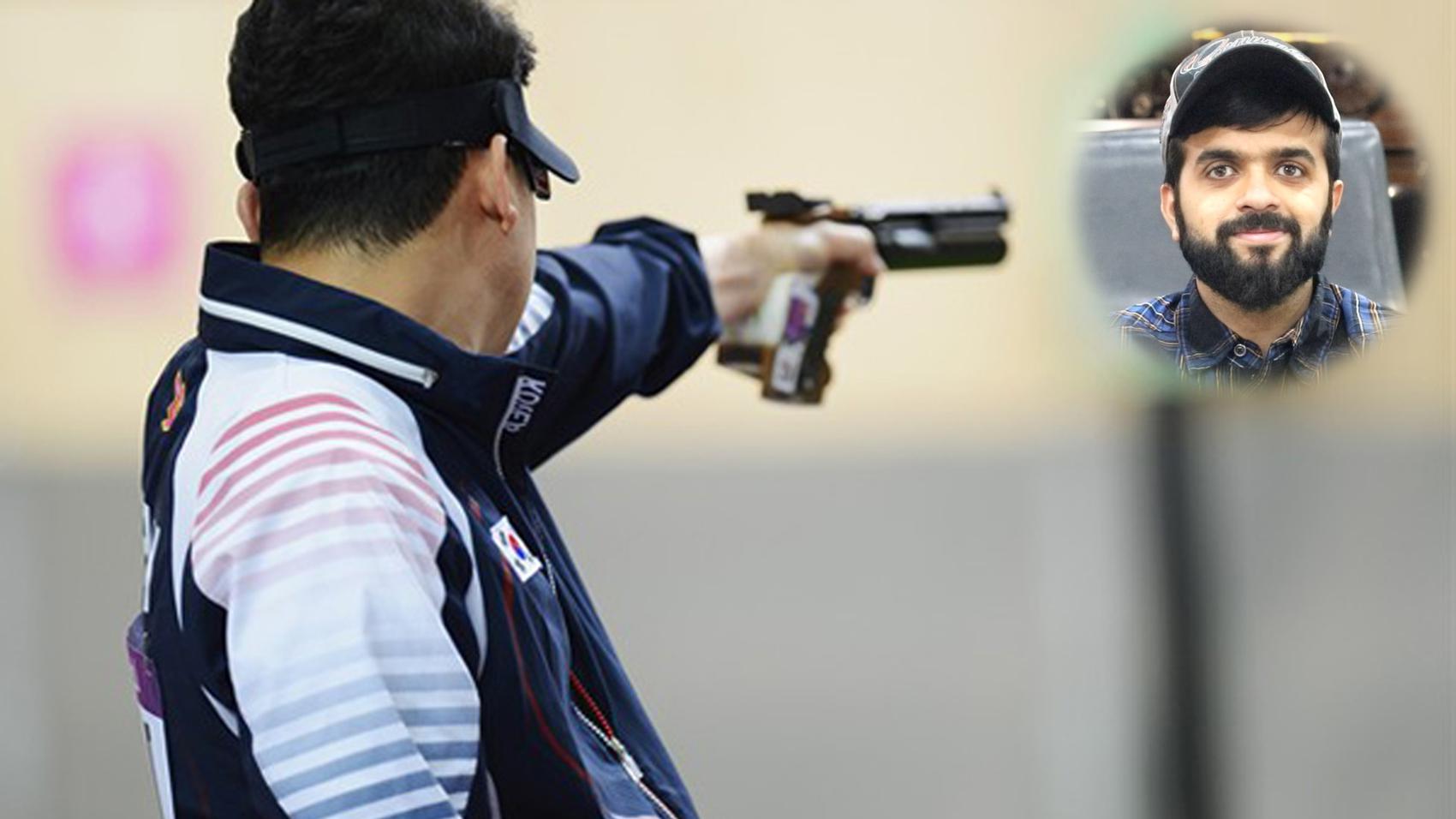 Pistol Shooting
  Notably:
Pistol Shooter
  In:
Various Sports Assignments
6 years
& 1 month [Mar 2012 - Mar 2018]
| | |
| --- | --- |
| | |
LifePage Career Talk on Pistol Shooting covers: What is a Career in Pistol Shooting? and Why choose a Career in Pistol Shooting?
Shooting is the act or process of discharging projectiles from a ranged weapon such as guns, bows or crossbows and slingshots. Even the discharging/launching of artillery, darts, grenades, rockets and guided missiles can be called shooting. When using a firearm, the act of shooting is often called firing. Shooting can take place in a shooting range or in the field, in shooting sports, hunting or in combat. A person who is involved in the shooting activity is a shooter. Shooting sports is a collective group of competitive and recreational sporting activities involving proficiency tests of accuracy, precision and speed in using various types of ranged weapons.
(Pistol Shooting, Hetul Budhiraja, Professional Shooter, Professional Biker, Harley Davidson, Air Pistol Shooting, 10 Meter Pistol Shooting, Sports, National Rifle Association of India)
Full Career Talk on:
https://lifepage.app.link/20180321-0001
[This Career Talk covers]
What Is:
1)
Pistol Shooting
Education:
2)
Physiology
3)
Rules & Regulations
4)
Weapon Awaresness
5)
Arms Act
Skills:
6)
Fitness
7)
Mental toughness
8)
Discipline
Positives:
9)
Concentration
10)
Winning Over Oneself
11)
Recognition
12)
Inspiring Others
Challenges:
13)
Funding
14)
Finding a Good Coach
A Day Of:
15)
Pistol Shooting