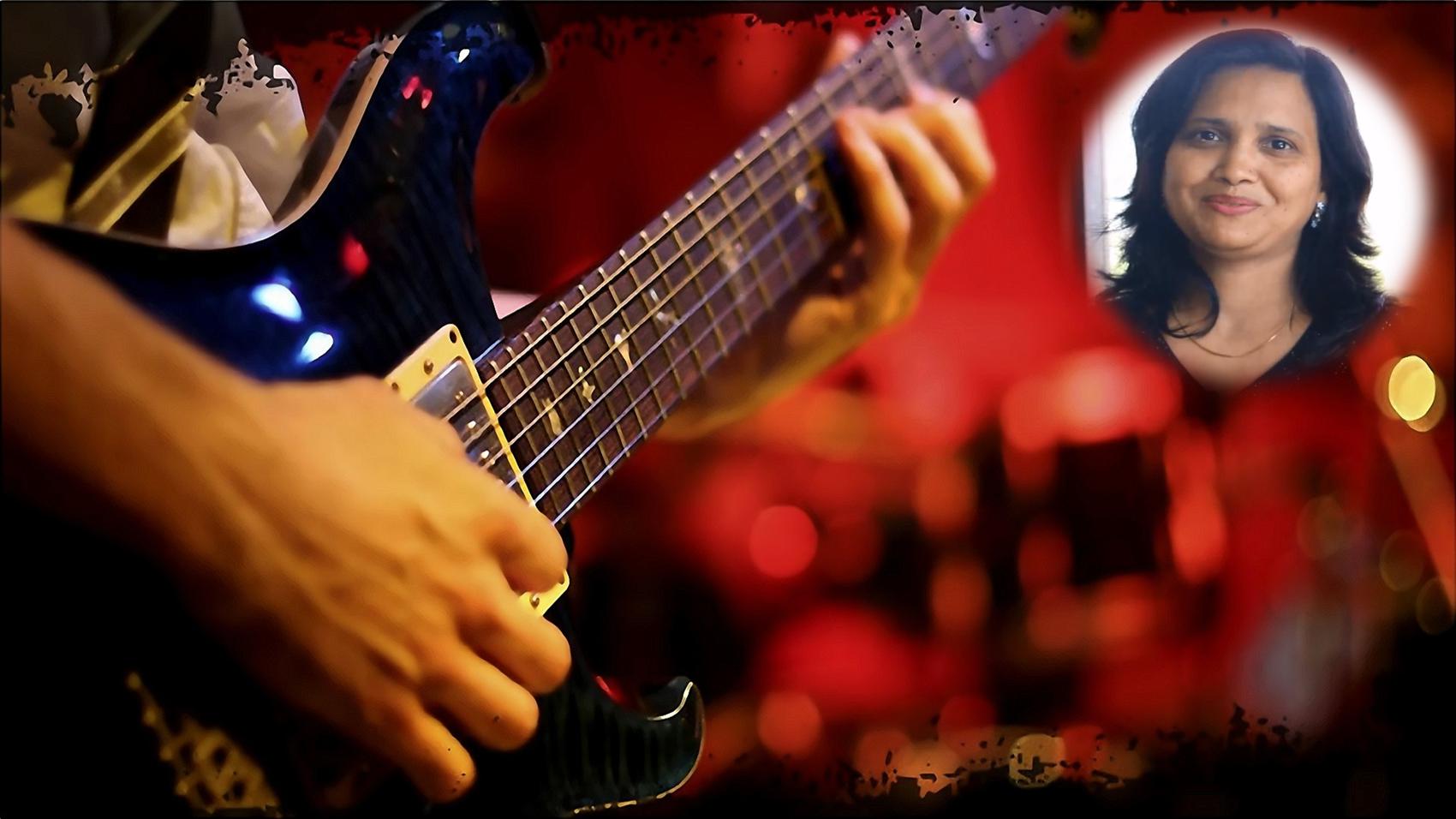 Playing Bass Guitar
  Notably:
Bass Guitarist
  In:
Womenia Band
1 year
& 6 months [Mar 2016 - Sep 2017]
LifePage Career Talk on Playing Bass Guitar covers: What is a Career in Playing Bass Guitar? and Why choose a Career in Playing Bass Guitar?
Generally 3 types of guitar are played in a particular band, lead guitar, rhythm guitar and base guitar. The bass guitar (also known as electric bass, or bass) is a stringed instrument played primarily with the fingers or thumb, by plucking, slapping, popping, strumming, tapping, thumping, or picking with a plectrum, often known as a pick. A bass guitarist plays guitar with the beats of the drum.
(Playing Bass Guitar, Shakumbhari Kotnala, Womenia Band, Bass Guitarist, Bass Guitar, Guitar, Band, Guitarist, String Instrument, Playing Guitar)
Full Career Talk on:
https://lifepage.app.link/20170826-0002
[This Career Talk covers]
What Is:
1)
Playing Bass Guitar
Education:
2)
Music
3)
Gurus Guidance
4)
Guitar
5)
Rhythm & Beat Sense
6)
Artists
Skills:
7)
Passion
8)
Keen Learner
9)
Practice
10)
Patience
11)
Stage Performance
Positives:
12)
Peace of Mind
13)
Personality Development
14)
Social Recognition
15)
Inspiration to Women
16)
Self Satisfaction
Challenges:
17)
No Support From Society
18)
High Pressure
19)
Balancing Personal & Professional Life
A Day Of:
20)
Playing Bass Guitar