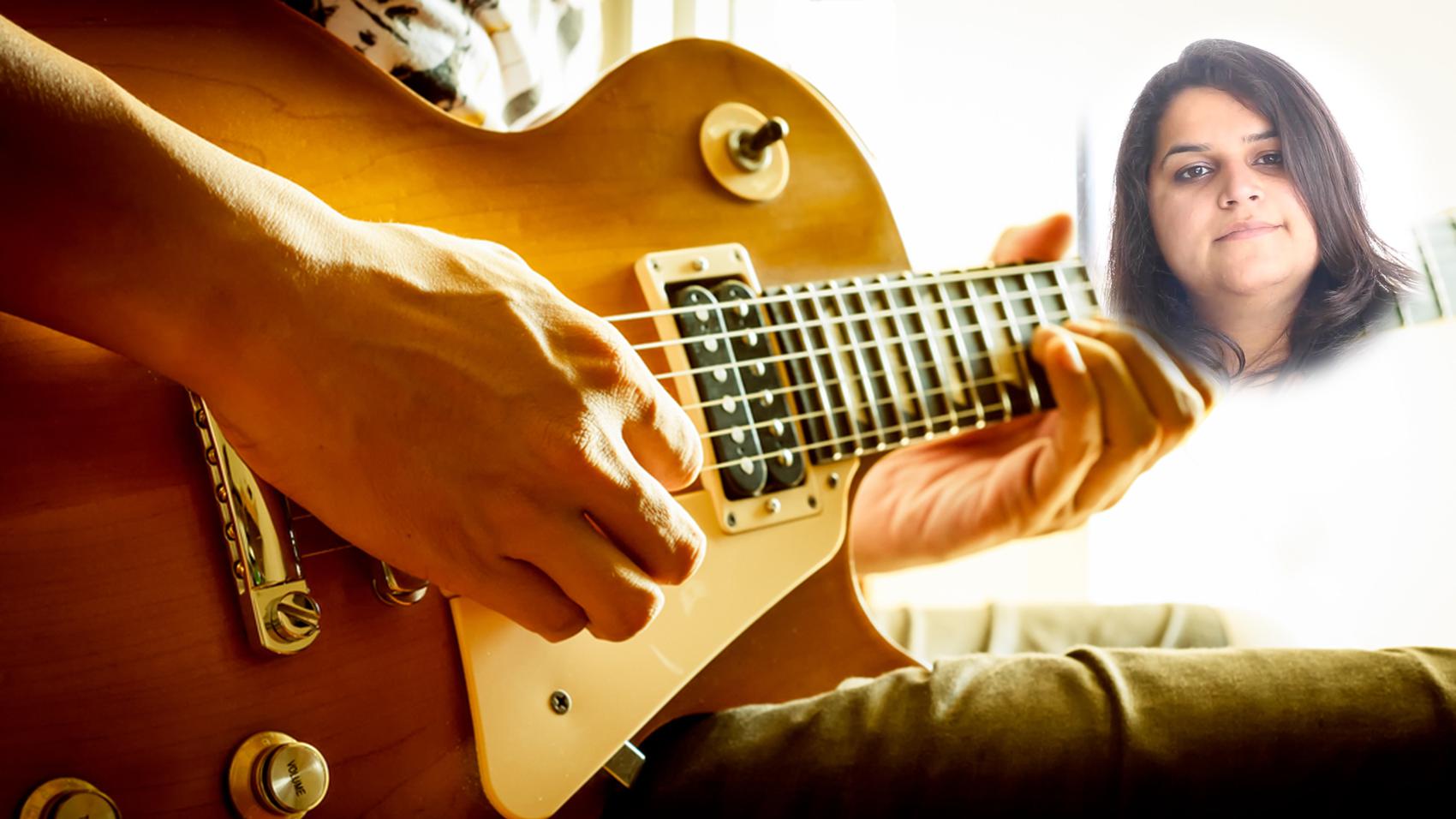 Playing Guitar
  Notably:
Guitarist
  In:
Various Creative Assignments
12 years
& 2 months [Apr 2005 - Apr 2017]
LifePage Career Talk on Playing Guitar covers: What is a Career in Playing Guitar? and Why choose a Career in Playing Guitar?
The guitar is a musical instrument classified as a fretted string instrument with anywhere from four to 18 strings, usually having six. The sound is projected either acoustically, using a hollow wooden or plastic and wood box (for an acoustic guitar), or through electrical amplifier and a speaker (for an electric guitar). It is typically played by strumming or plucking the strings with the fingers, thumb or fingernails of the right hand or with a pick while fretting (or pressing against the frets) the strings with the fingers of the left hand.
(Playing Guitar, Aditi Dhand, Various Creative Assignments, Guitarist, Musician, Instrument Playing, Guitar Rhythm, Chords Handling, Guitar Music)
Full Career Talk on:
https://lifepage.app.link/20170406-0001
[This Career Talk covers]
What Is:
1)
Playing Guitar
Education:
2)
Guitar Knowledge
3)
Understanding the Fret Board
4)
Chords & Strumming Patterns
5)
Rhythms & Tempo
Skills:
6)
Listening
7)
Patience
8)
Hand Eye Coordination
9)
Multitasking
10)
Teaching Yourself
11)
Basic Finger Training
Positives:
12)
Self Development
13)
Ability to Create New
14)
Social Advantages
15)
Self sufficiency
Challenges:
16)
Time Consuming
17)
Never Ending Process
18)
Finding the Right Teacher
19)
Not a Very Viable Career
A Day Of:
20)
Playing Guitar