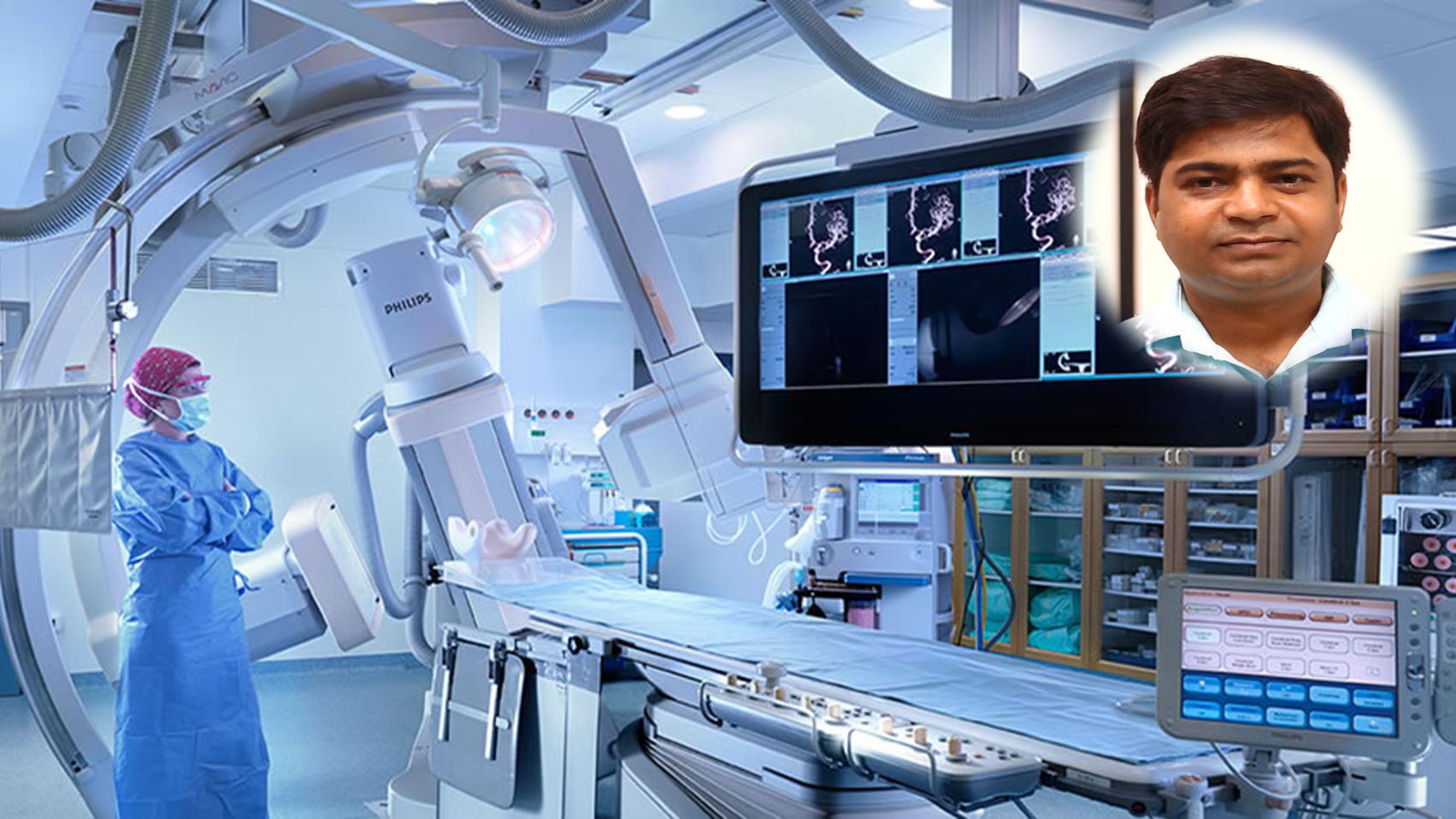 Radiology
Dr Ramesh Kumar Pandey
Consultant Radiologist | CMI Hospital
[ 13 years & 10 months Experience ]
LifePage Career Talk on Radiology
http://www.lifepage.in/Career.php?id=20170531-0001&in=Career-in-Radiology
Full Talk:
https://lifepage.app.link/20170531-0001
Trailer:
https://www.youtube.com/watch?v=nasOEdWbza8
By Dr Ramesh Kumar Pandey
[Consultant Radiologist in CMI Hospital]
What is Radiology?
Dr Ramesh Kumar Pandey: "Radiology is a specialty that uses medical imaging to diagnose and treat diseases seen within the body. A variety of imaging techniques such as X-ray radiography, ultrasound, computed tomography (CT), nuclear medicine including positron emission tomography (PET), and magnetic resonance imaging (MRI) are used to diagnose and/or treat diseases. Interventional radiology is the performance of (usually minimally invasive) medical procedures with the guidance of imaging technologies."
How I got into Radiology?
Dr Ramesh Kumar Pandey: "I am graduated in Medicine. I have done my DMRD and DNB from Yashodhra Supersepciality Hospital, Hyderabad. After that I am working as a full time consultant. I specialized in Imaging and do Non-Vascular Interventional radiology also."
Dr Ramesh Kumar Pandey's LifePage:
http://www.lifepage.in/page/rameshkumarpandey
(Radiology, Dr Ramesh Kumar Pandey, CMI Hospital, Doctor, Chest Radiology, Interventional Oncology, Radiation Safety, Obstetrics Radiology, Ultrasound)
[This Career Talk covers]
What Is:
1)
Radiology
Education:
2)
Anatomy
3)
Medical Physics
4)
Interventional Radiology
5)
Radiation Safty
6)
Radiology Contrast
Skills:
7)
Interpersonal
8)
History Taking
9)
Analytical
10)
Practice
11)
Patience
12)
Clinical Skills
13)
Focus
Positives:
14)
Proper Diagnosis
15)
Work Life Balance
16)
Less Invasive Procedure
17)
Immense Satisfaction
Challenges:
18)
Level 2 Scan
19)
FAST Scan
20)
Handling Emergencies
A Day Of:
21)
Radiology