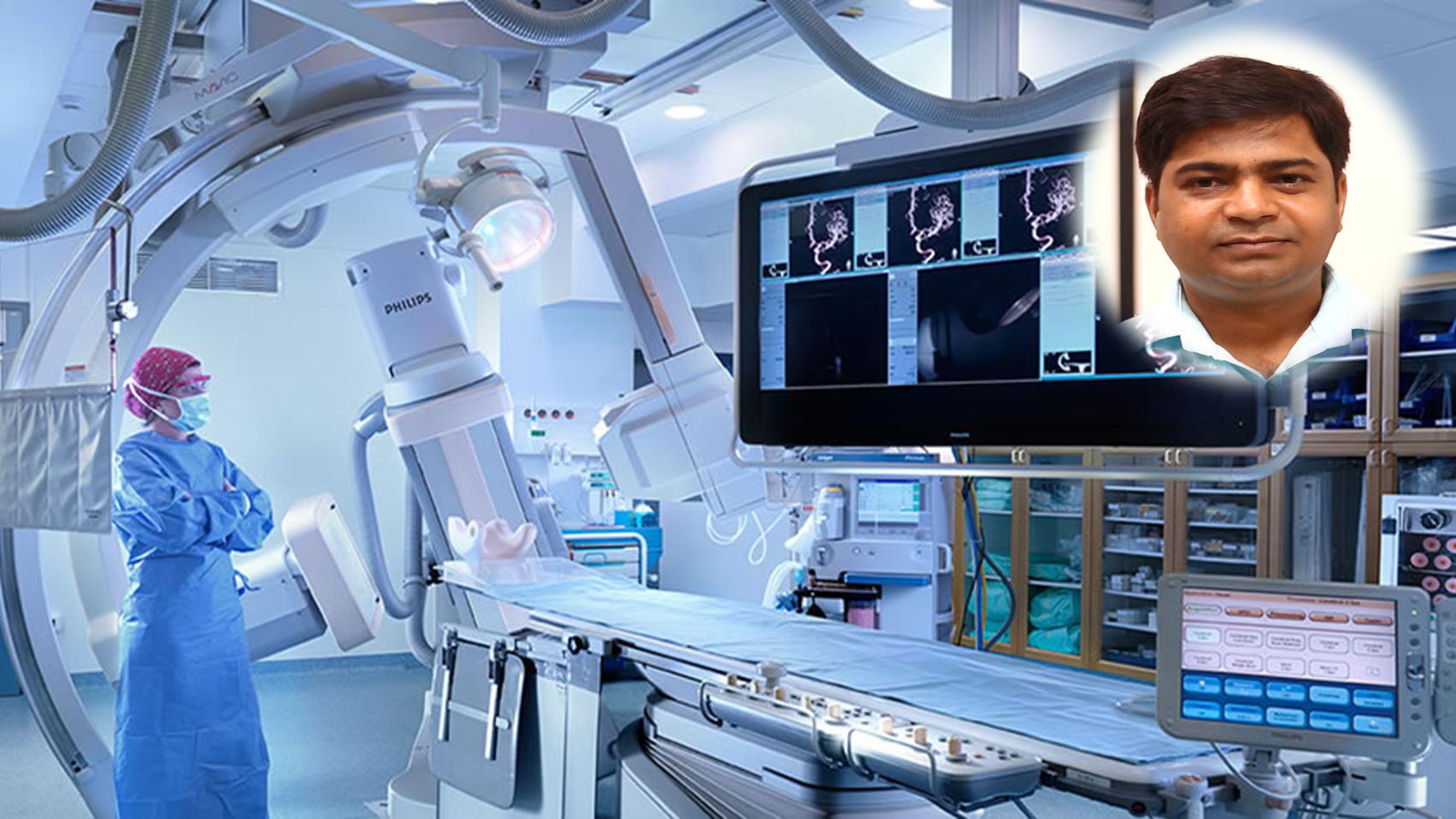 Radiology
  Notably:
Consultant Radiologist
  In:
CMI Hospital
12 years
& 2 months [May 2005 - May 2017]
LifePage Career Talk on Radiology covers: What is a Career in Radiology? and Why choose a Career in Radiology?
Radiology is a specialty that uses medical imaging to diagnose and treat diseases seen within the body. A variety of imaging techniques such as X-ray radiography, ultrasound, computed tomography (CT), nuclear medicine including positron emission tomography (PET), and magnetic resonance imaging (MRI) are used to diagnose and/or treat diseases. Interventional radiology is the performance of (usually minimally invasive) medical procedures with the guidance of imaging technologies.
(Radiology, Dr Ramesh Kumar Pandey, CMI Hospital, Doctor, Chest Radiology, Interventional Oncology, Radiation Safety, Obstetrics Radiology, Ultrasound)
Full Career Talk on:
https://lifepage.app.link/20170531-0001
[This Career Talk covers]
What Is:
1)
Radiology
Education:
2)
Anatomy
3)
Medical Physics
4)
Interventional Radiology
5)
Radiation Safty
6)
Radiology Contrast
Skills:
7)
Interpersonal
8)
History Taking
9)
Analytical
10)
Practice
11)
Patience
12)
Clinical Skills
13)
Focus
Positives:
14)
Proper Diagnosis
15)
Work Life Balance
16)
Less Invasive Procedure
17)
Immense Satisfaction
Challenges:
18)
Level 2 Scan
19)
FAST Scan
20)
Handling Emergencies
A Day Of:
21)
Radiology