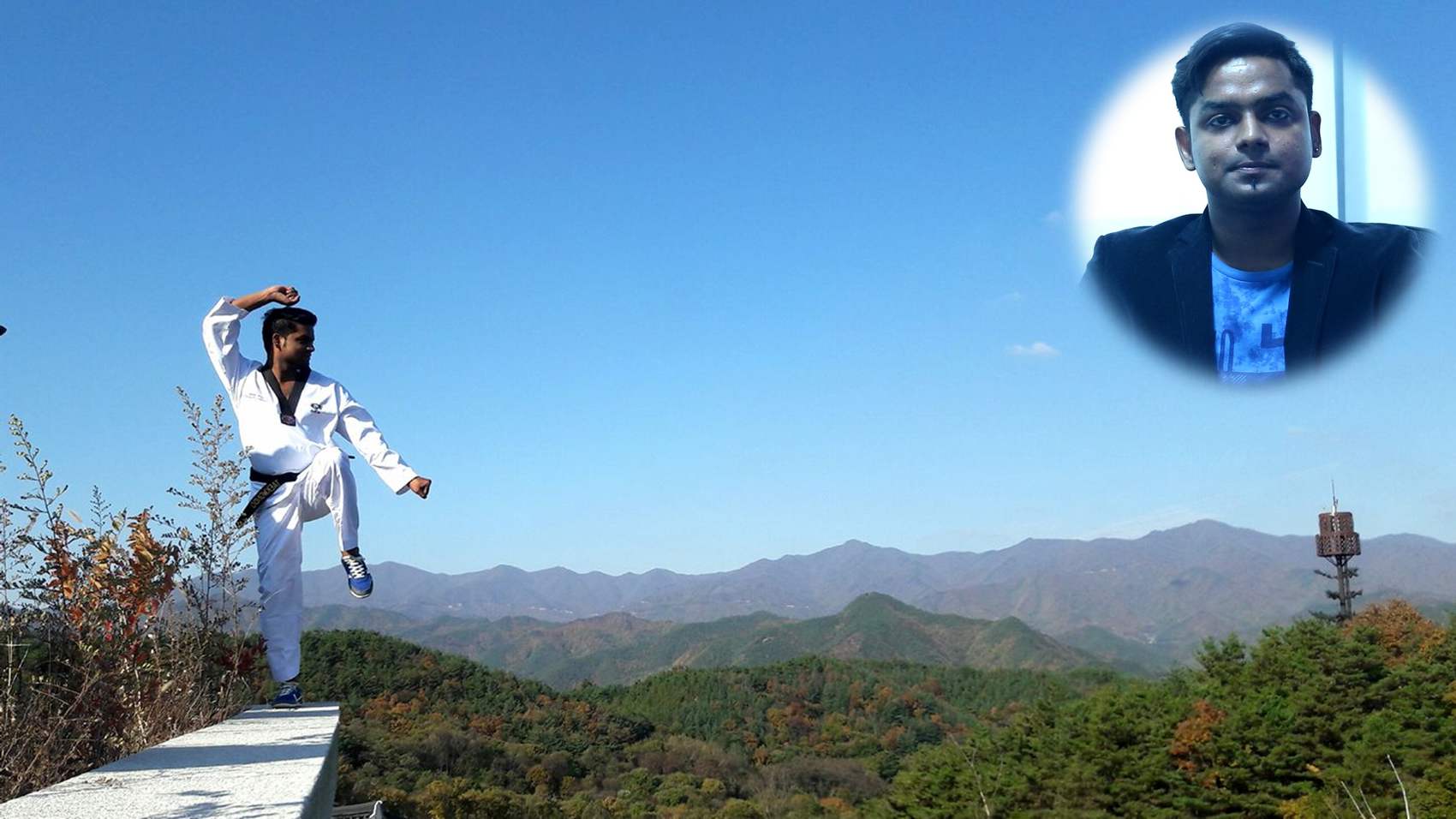 Taekwondo
  Notably:
Player, Coach & Referee
  In:
Taekwondo Federation of India
14 years
& 2 months [Jul 2004 - Jul 2018]
LifePage Career Talk on Taekwondo covers: What is a Career in Taekwondo? and Why choose a Career in Taekwondo?
Taekwondo is a Korean martial art, characterised by its emphasis on head-height kicks, jumping and spinning kicks, and fast kicking techniques.
(Taekwondo, Krishna Jaiswal, Taekwondo Federation of India, Player, Coach and Referee, Sports, Athlete, Hyeong, Poomsae, Teul, Kicking, Taekwondo Professional, Korean Martial Art, Kicking Techniques, Korea Taekwondo Association, World Taekwondo, Karate)
Full Career Talk on:
https://lifepage.app.link/20180714-0005
[This Career Talk covers]
What Is:
1)
Taekwondo
Education:
2)
Rules & Regulations
3)
Diet & Nutrition
4)
Exercise & Kicking Strategies
5)
Physiology
6)
Korean Language
Skills:
7)
Physical Fitness
8)
Observation Skills
9)
Expressive & Attentive
10)
Daring
11)
Mind Control
12)
Communication
Positives:
13)
Stay Fit
14)
Personality Development
15)
Career Growth
16)
Respect & Recognition
17)
Travelling
18)
Social Impact
Challenges:
19)
Intial Struggle
20)
Injuries
21)
Sacrifice
22)
Competition
23)
Practical Knowledge
A Day Of:
24)
Taekwondo