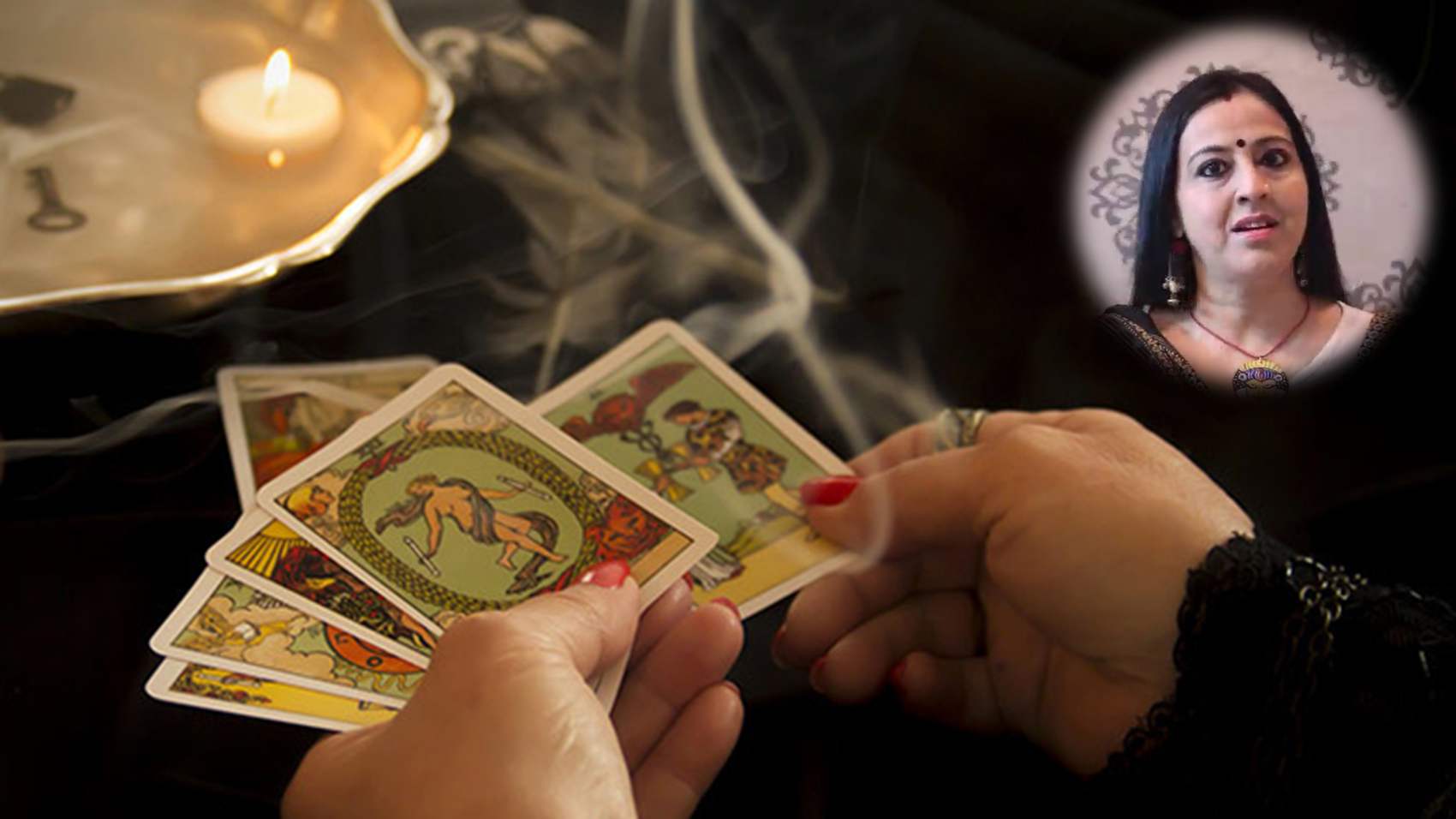 Tarotology
  Notably:
Founder
  In:
Moksha Mantra
18 years
& 3 months [Aug 2000 - Aug 2018]
LifePage Career Talk on Tarotology covers: What is a Career in Tarotology? and Why choose a Career in Tarotology?
Tarot reading is a method of fortune-telling and character-analysis. It is commonly used to measure potential outcomes and evaluate influences surrounding of a person, an event or both.
(Tarotology, Priya Bhalla, Moksha Mantra, Founder, Divine Power, Future Prediction, Healing, Astrology, Tarot Card Reading, Terot Cards, Horoscopes, Numerology, Numeroscope)
Full Career Talk on:
https://lifepage.app.link/20180731-0003
[This Career Talk covers]
What Is:
1)
Tarotology
Education:
2)
Occult Science
3)
Languages
4)
Astrology
5)
Numerlogy
Skills:
6)
Deep Thinker & Sensitive
7)
Intuitive
8)
Communication
9)
Good Listener
10)
Compassionate
11)
Optimistic
12)
Spirituality
Positives:
13)
Nobel Profession
14)
Monetary Potential
15)
Respect & Recognition
16)
Self Satisfaction
Challenges:
17)
Time Consuming
18)
Accuracy
19)
Work Life Balance
20)
Competition
A Day Of:
21)
Tarotology