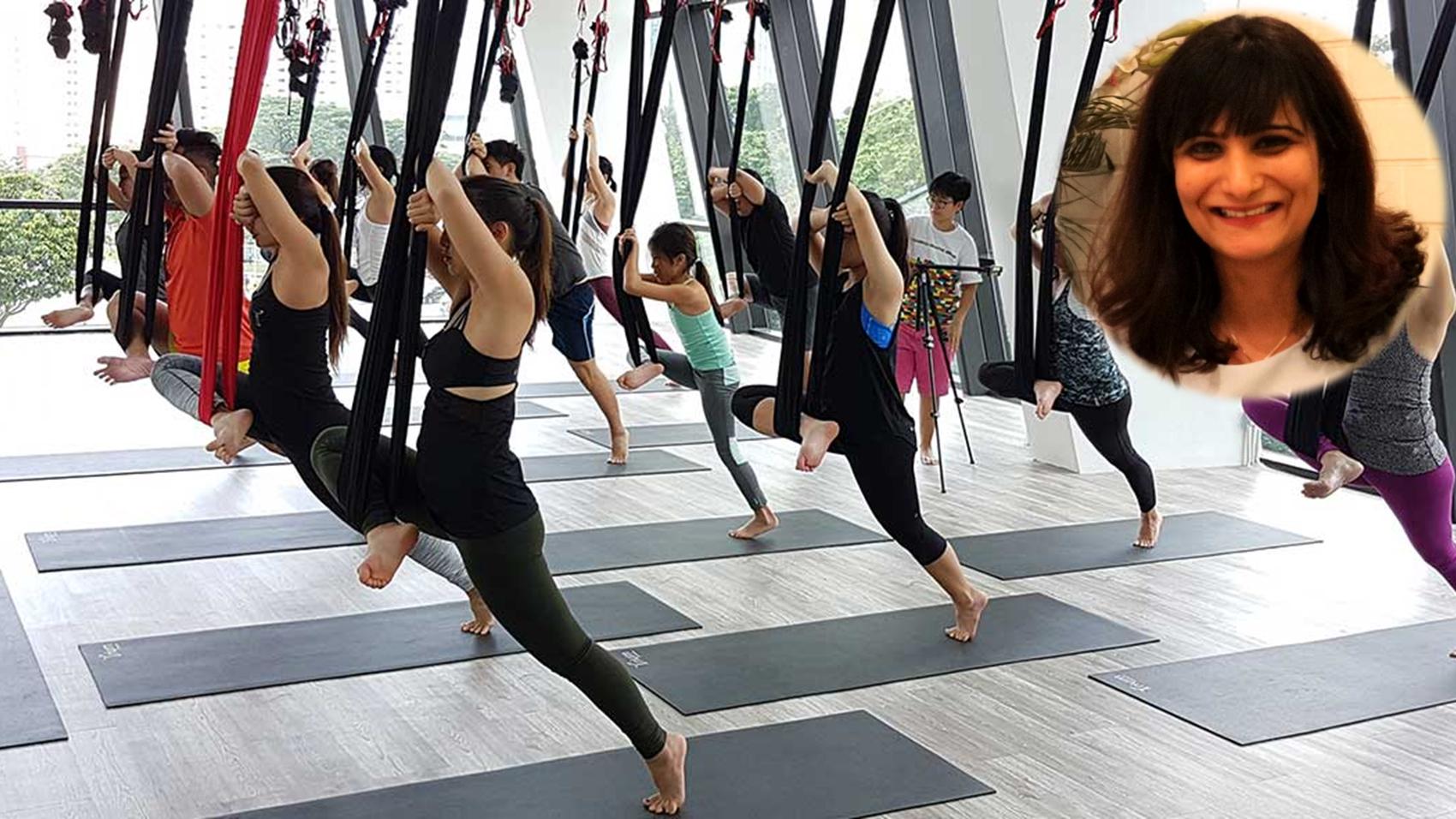 Teaching Aerial Yoga
  Notably:
Yoga Teacher
  In:
The Yoga Chakra
2 years
& 8 months [Jul 2015 - Mar 2018]
| | |
| --- | --- |
| | |
LifePage Career Talk on Teaching Aerial Yoga covers: What is a Career in Teaching Aerial Yoga? and Why choose a Career in Teaching Aerial Yoga?
A yoga teacher is an individual trained to properly teach the poses used in yoga practice. Their role can also extend beyond the physical aspects of yoga as they may take a holistic approach that incorporates the mental, emotional and spiritual elements of the discipline into their teaching. A yoga teacher's specific approach to instruction is partly the result of their training and the type of yoga they practice. A traditional Hatha or Bhakti yoga teacher will not have the same teaching style as someone who is teaching newer fitness styles like Power yoga. Some yoga teachers take a gentle, spiritual approach to teaching, while others emphasize the conditioning aspects of yoga in their instruction.
(Teaching Aerial Yoga, Manisha Kohali, The Yoga Chakra, Yoga Teacher, Yoga, Meditation Techniques, Vinyasa Yoga, Instracture, Pilates, Anti Gravity yoga)
Full Career Talk on:
https://lifepage.app.link/20180219-0002
[This Career Talk covers]
What Is:
1)
Teaching Aerial Yoga
Education:
2)
Yoga Training
3)
Nutrition & Diet
4)
Social Media Marketing
5)
Anatomy
6)
Study of Asanas
7)
Pranayams
8)
Knowledge of Sanskrit
9)
Meditation Techniques
Skills:
10)
Communication Skills
11)
Empathy
12)
Motivational Ability
13)
Discipline
Positives:
14)
Satisfaction
15)
Self Development
16)
Positive Outlook
Challenges:
17)
Time Management
18)
Social Awareness
A Day Of:
19)
Teaching Aerial Yoga