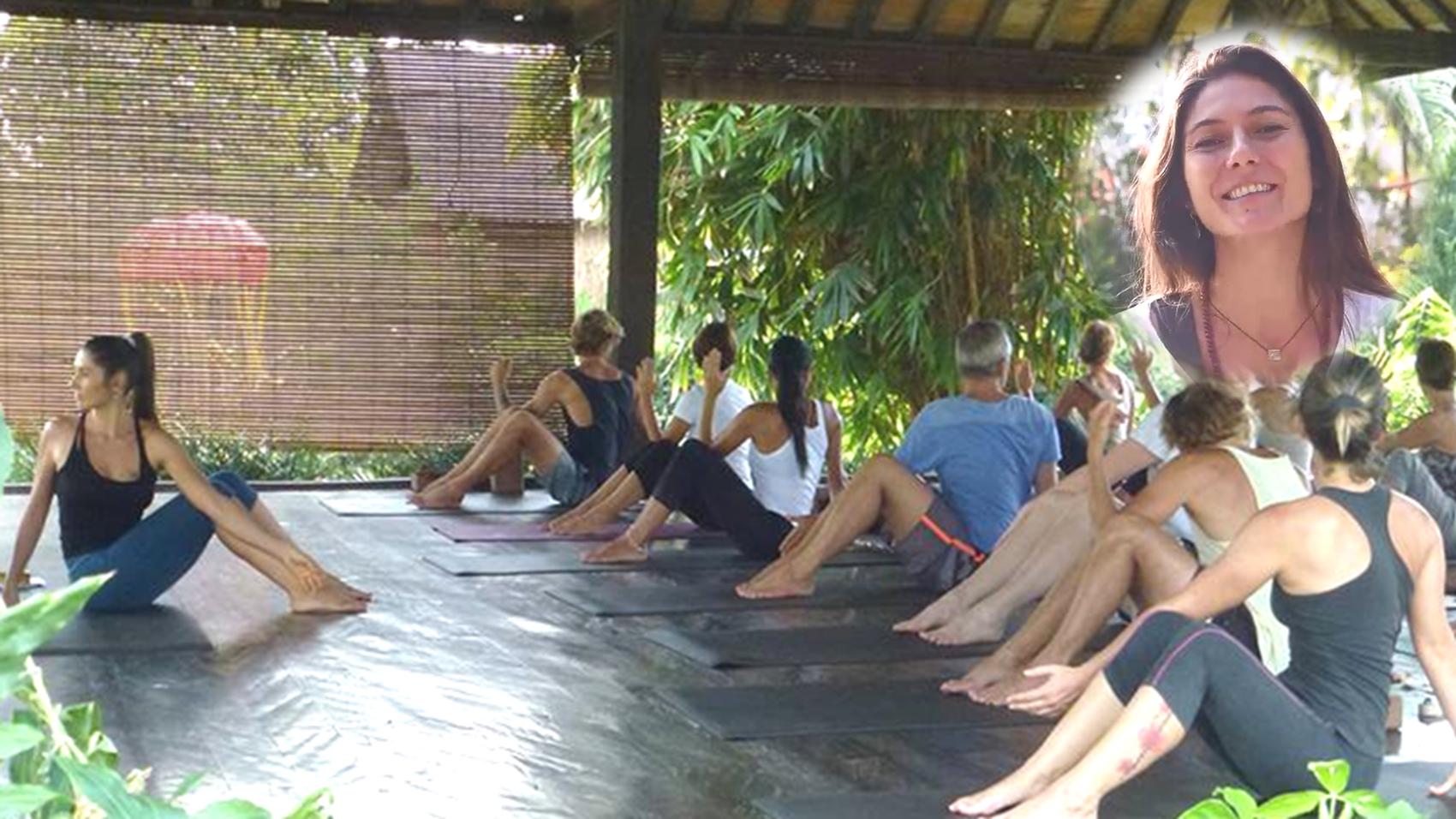 Teaching Yoga
  Notably:
Yoga Teacher
  In:
Angela Yogini
11 years
& 2 months [Feb 2007 - Mar 2018]
LifePage Career Talk on Teaching Yoga covers: What is a Career in Teaching Yoga? and Why choose a Career in Teaching Yoga?
Yoga is a group of physical, mental, and spiritual practices or disciplines which originated in ancient India. There is a broad variety of yoga schools, practices, and goals in Hinduism, Buddhism, and Jainism.
(Teaching Yoga, Angela Perez, Angela Yogini, Samasti Yoga, Instructor, Yoga Teacher, Guru, Mentor, Meditation, Spiritual, Yogi, Yoga Asana)
Full Career Talk on:
https://lifepage.app.link/20180228-0014
[This Career Talk covers]
What Is:
1)
Teaching Yoga
Education:
2)
Asanas
3)
Anatomy
4)
Psychology
5)
Breathing Techniques
6)
Sequences & Themes
7)
History of Yoga
8)
Energy
9)
Adjustments & Modifications
10)
Types of Meditation
Skills:
11)
Sensitivity
12)
Compassion & Patience
13)
Teaching
14)
Creativity
15)
Public Speaking
16)
Mental Peace
17)
Physical Health
Positives:
18)
Helping People
19)
Self-discovery
20)
Self-practice
Challenges:
21)
Diverse Students
22)
Maintaining Focus
23)
Competition
24)
Injury
25)
Handling Questions
A Day Of:
26)
Teaching Yoga