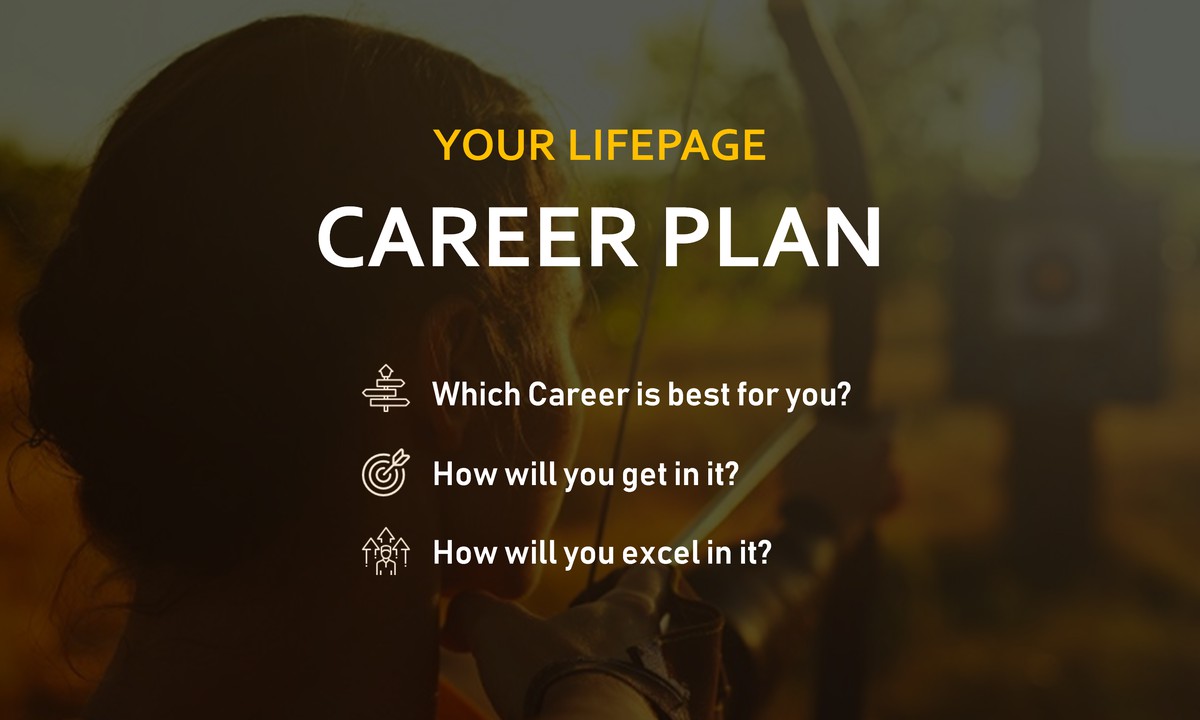 ---

---

---
Career Advisors
Start my Plan Now


Install LifePage
⇩
Register your Account
⇩
Activate your Account

My Mobile Number:

[Is Registered with LifePage]
Advisor:
Fees (₹ 6,000):
---
Next
A LifePage Career Advisor will be assigned to you and you will be given access to
ams.lifepage.in
Once finalized, your Career Plan will be emailed to you and you will be requested to rate your Advisor.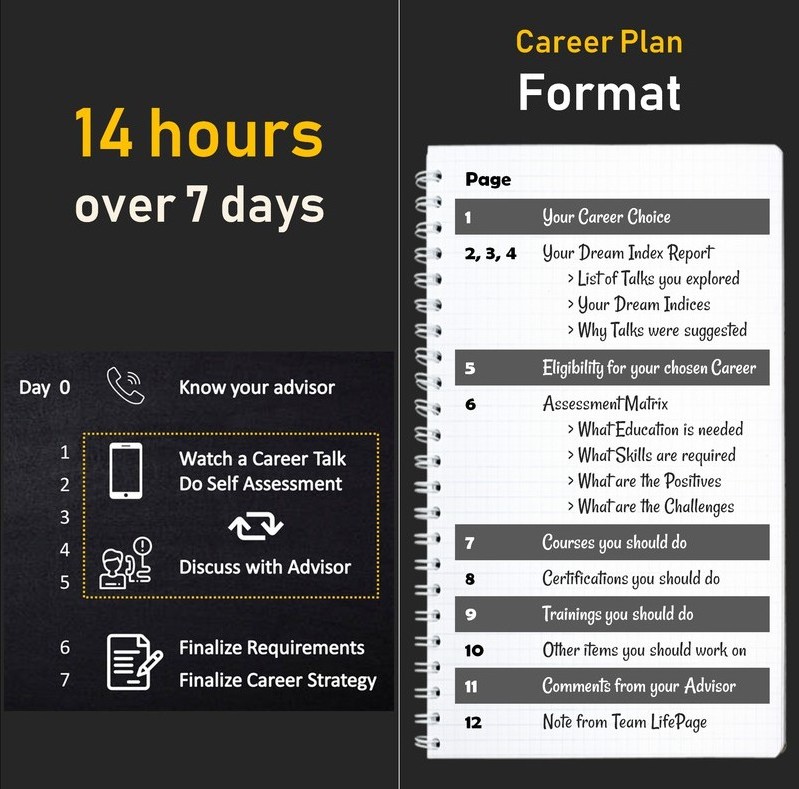 Real Career Plans
---
Prabhleen [Standard XII]


[Click to Download]

Prabhleen loves craft and has long cherished a dream to become an Event Decorator. But, there are two problems. First, there is no course in this domain and second, she could only say 4 lines about Event Decoration as a career.



After the Career Plan: Prabhleen wrote a 22 line essay on Event Decoration. She knows what courses to pursue, which internships to do, what trainings to do and even how to prepare for starting her own company.
Ruchika [1st Year College]


[Click to Download]

Ruchika is a very bright student and wanted to become an Actuary. She gained admission in BA Economics, University of Calcutta. However, after a year she realized that she does not like Economics and Statistics at college level. She displayed a lot of courage to drop out of a prestigious course and return to Siliguri, however she had no idea of what to do next.



After the Career Plan, Ruchika discovered her calling in Travel Journalism and she could write a 15 line essay on the same. She knows how to decide whether to work for a company or start her own brand. She has clarity on what education to pursue, trainings, certifications and even on how to develop her network.
Namita [8 yrs Experience]


[Click to Download]

Namita has been working as a Manager with a Beauty Saloon for the past 8 years. She is bored of the daily routine and seeks the possibility of learning new things and further growth. She has tendered her resignation to think about her future course or action. However, she is unable to figure out how to leverage her industry knowledge and if she should rekindle her interest in Designing.



After the Career Plan, Namita wants to make a Career in Training and Placement. She arrived at this decision after a conscious assessment of her interests in designing and strengths in training. She has specific action items on how she can up skill herself and gain entry into her chosen Career.
Not in India?

For the LifePage Career Plan, you need:
1) a phone (with WhatsApp if not in India)
2) the LifePage App
3) access to internet

With 1,127 Career Talks on 902+ Career options, LifePage is already the world's largest repository on Careers. Even if you exclude India specific talks and those in Hindi, more than 70% of all content is relevant to anyone across the globe. Added to this we have a very structured LifePage Career Plan which helps you get 100% clarity on both your Career decision and your Career Path.

If you believe (as we do) that LifePage is the world's most evolved Career platform, then do signup for the Career Plan. Currently we do not have country specific pricing so the current fees might be much lesser than what it would be later.