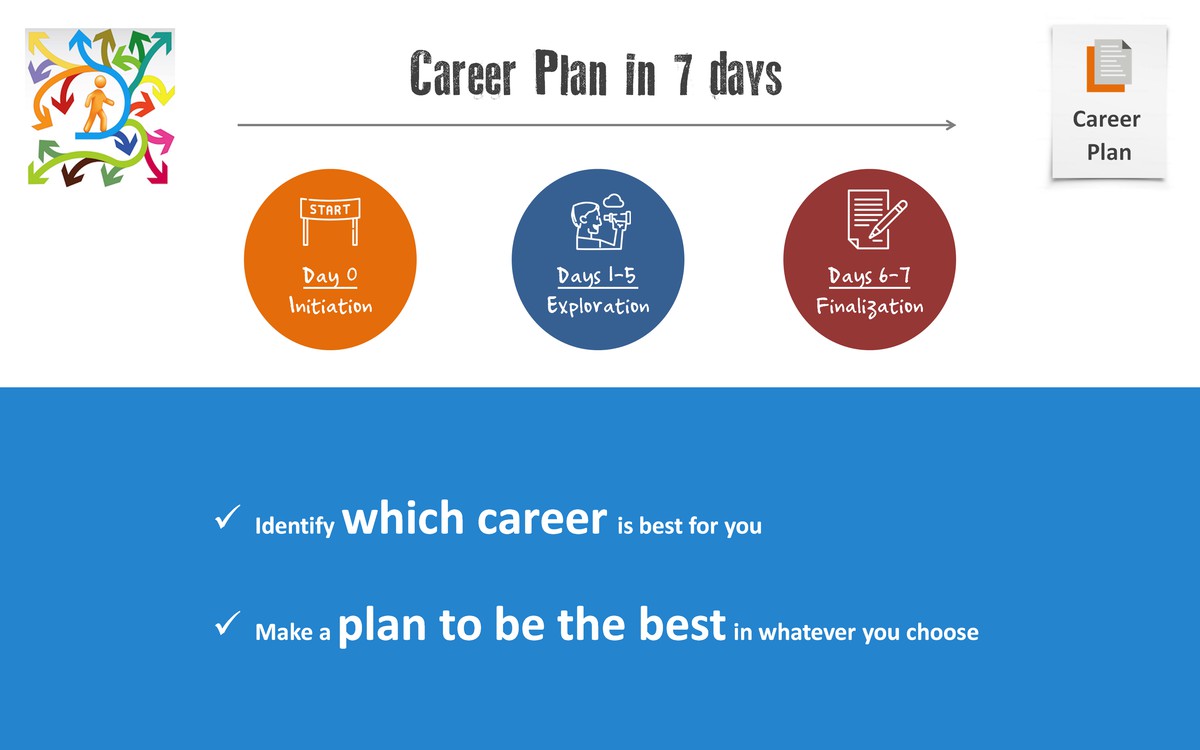 What you get?
1) 12 Hours on phone with an Advisor

2) Guidance on Career Talks selection

3) Discussion on each Self Assessment

4) Ability to recalculate Dream Indices

5) Discussion on Dream Index Report

6) Action Plan for Eligibility

7) Concrete Skill Development Plan

8) Personalized Career Plan
Why Plan?
Everything! Everything in your life will depend on your Career choices. Choosing a Career wisely is the first and foremost step, but then you also need to develop a plan for how you will excel in your chosen Career. This one week of investment in yourself is the most important investment you will ever make.

Sign Up
My Mobile Number:

[Is Registered with LifePage]
Advisor:
Fees (₹ 6,000):
---
Next
A LifePage Career Advisor will be assigned to you and you will be given access to
www.ams.lifepage.in
(you will be able to use your App credentials to login). At the end of the process, your LifePage Career Plan will be emailed to you on your registered email address.


Beyond Career Selection

Remember getting a job is just the start of your career. From the moment you start working you need to prove yourself every single minute. Hence, your LifePage Career Plan will have action items both on how to get into ___ and also on how to be the world's best at ___.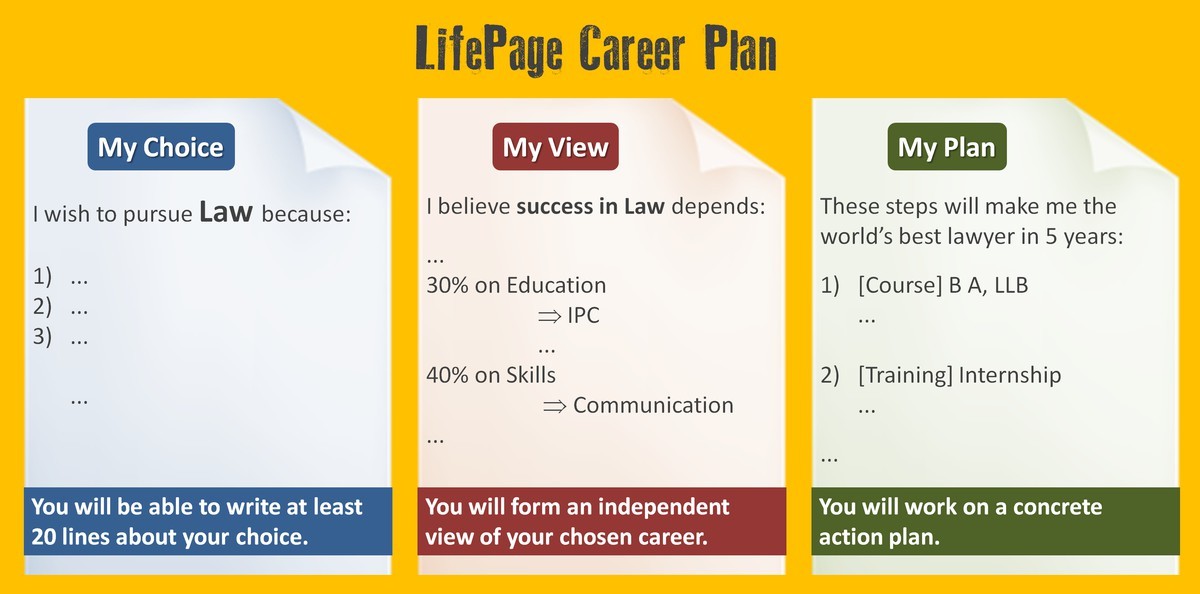 Stream ... Course ... Career

You make Career choices at three stages:
Stream: Arts, Science, Commerce?
Course: Engineering, Law, CA?
Career: Management? Civils? Banking?

By choosing a particular Stream you preclude a few Course options, next by choosing a particular Course you preclude a few Career options. And, finally by choosing particular Career you almost block every other Career possibility.

What if on the first day at work, you realize something really upsetting about your Career? How will you undo all your Career decisions so far?

Using LifePage, we will focus on choosing the right Career, so that you can work backwards to figuring out which Course and which Stream will be best for you.

LifePage Career Advisors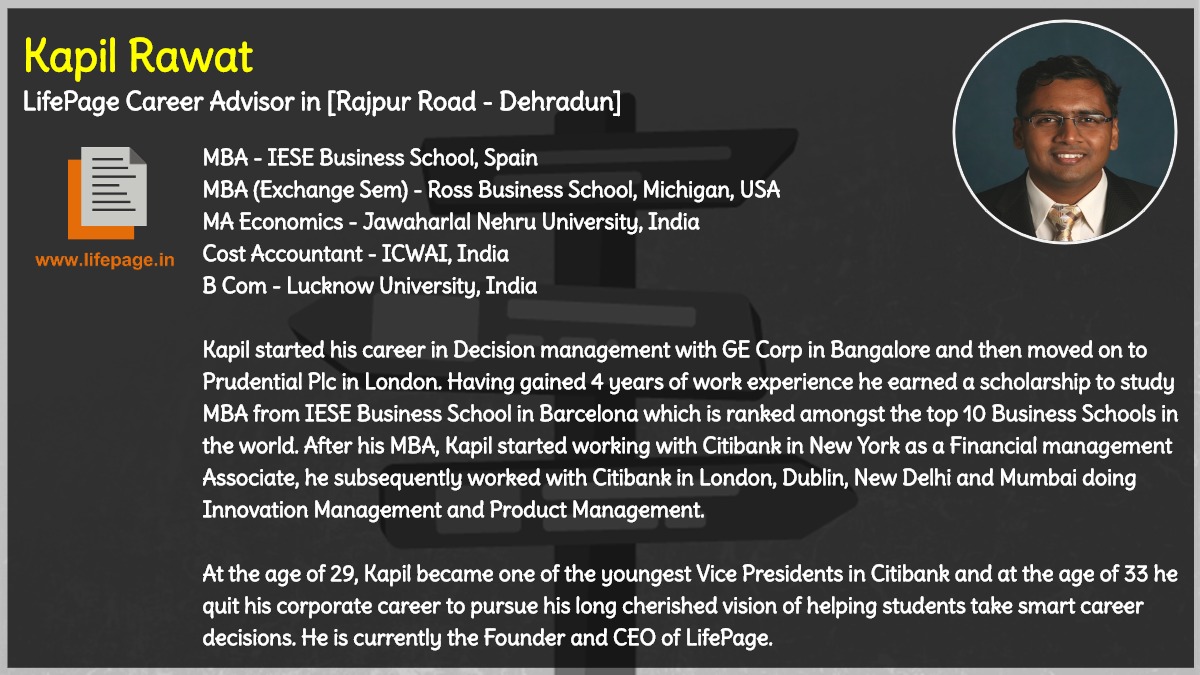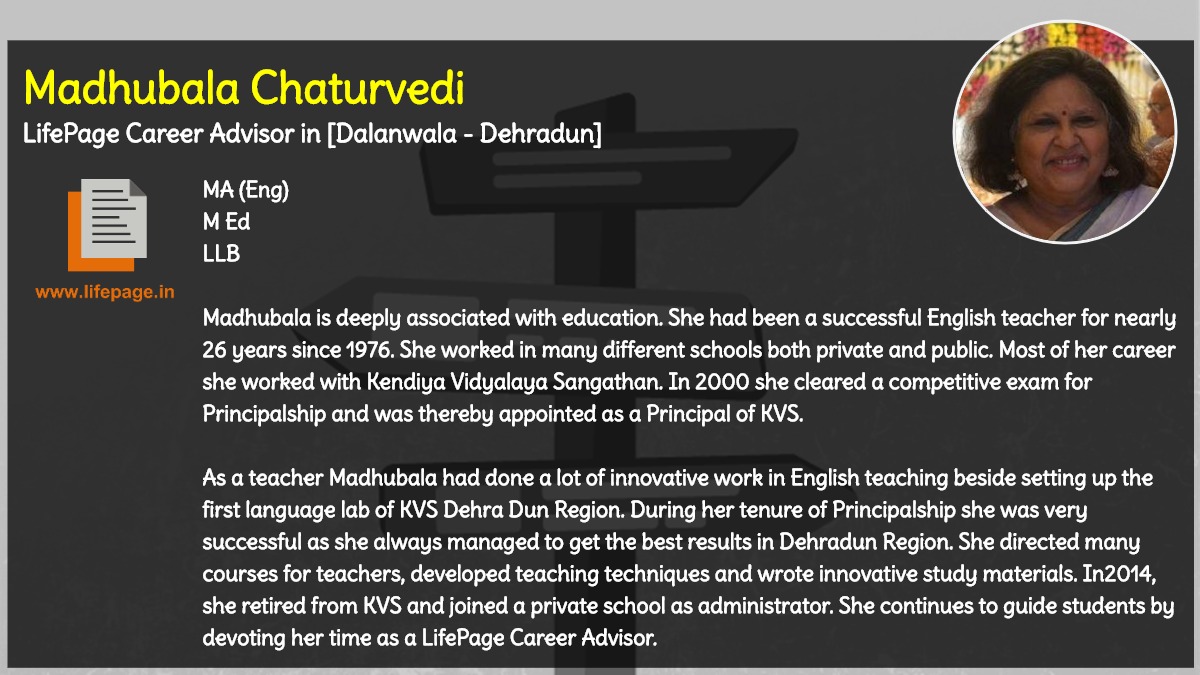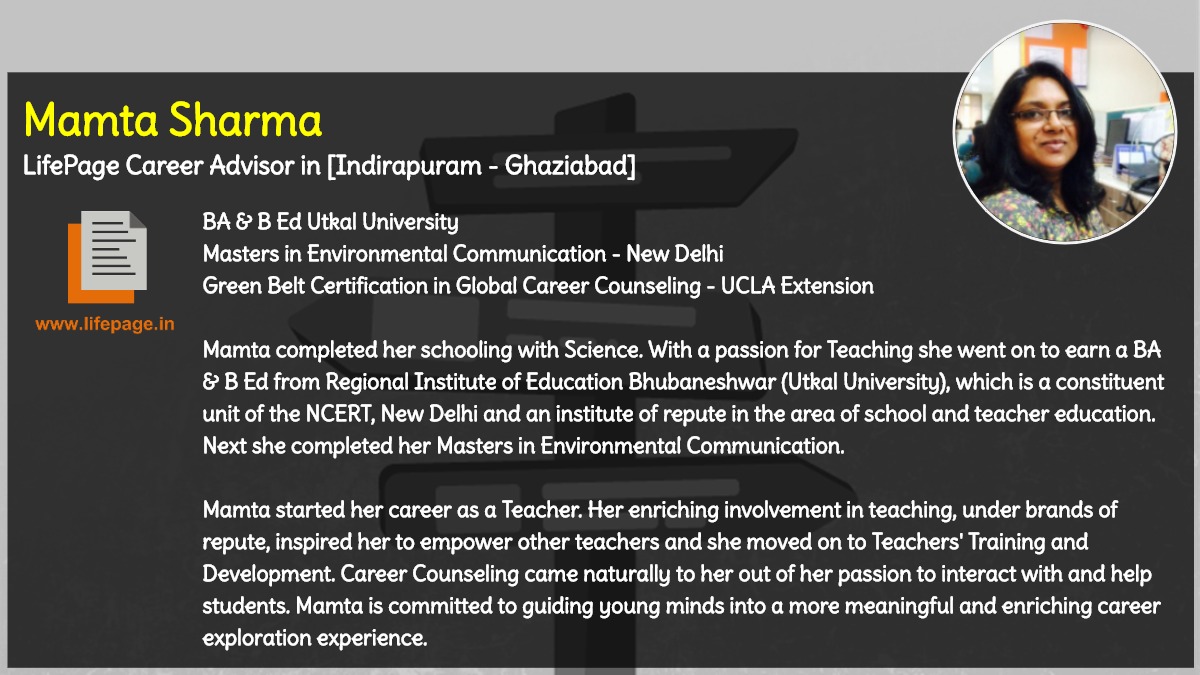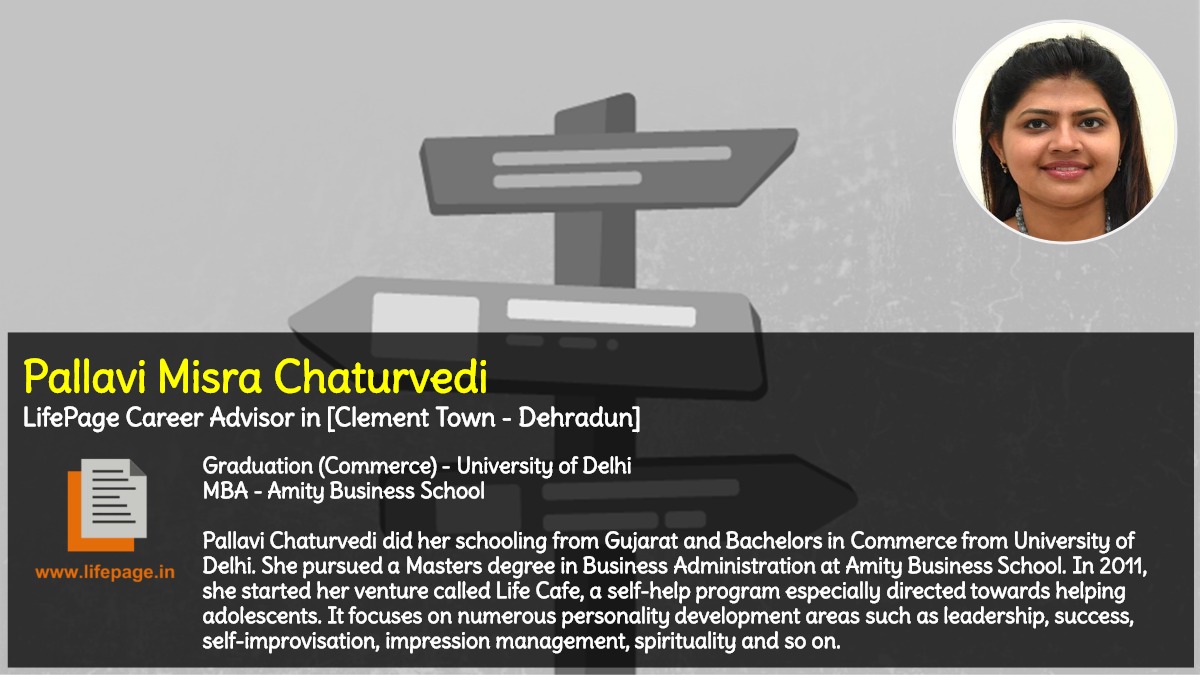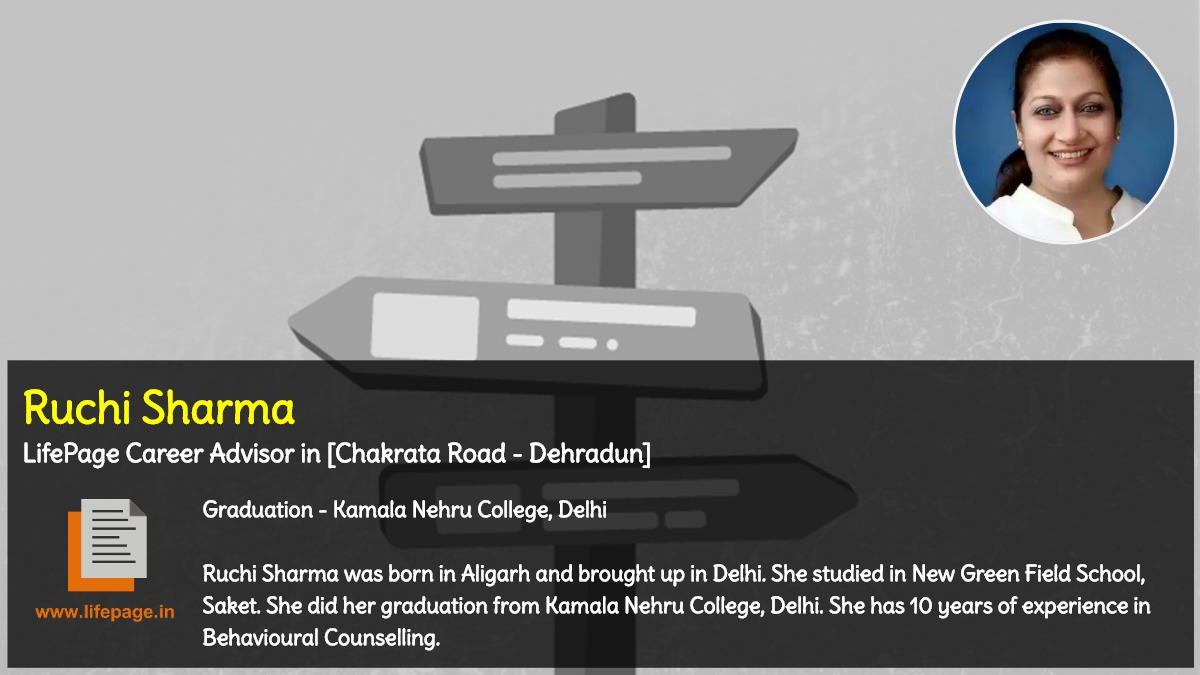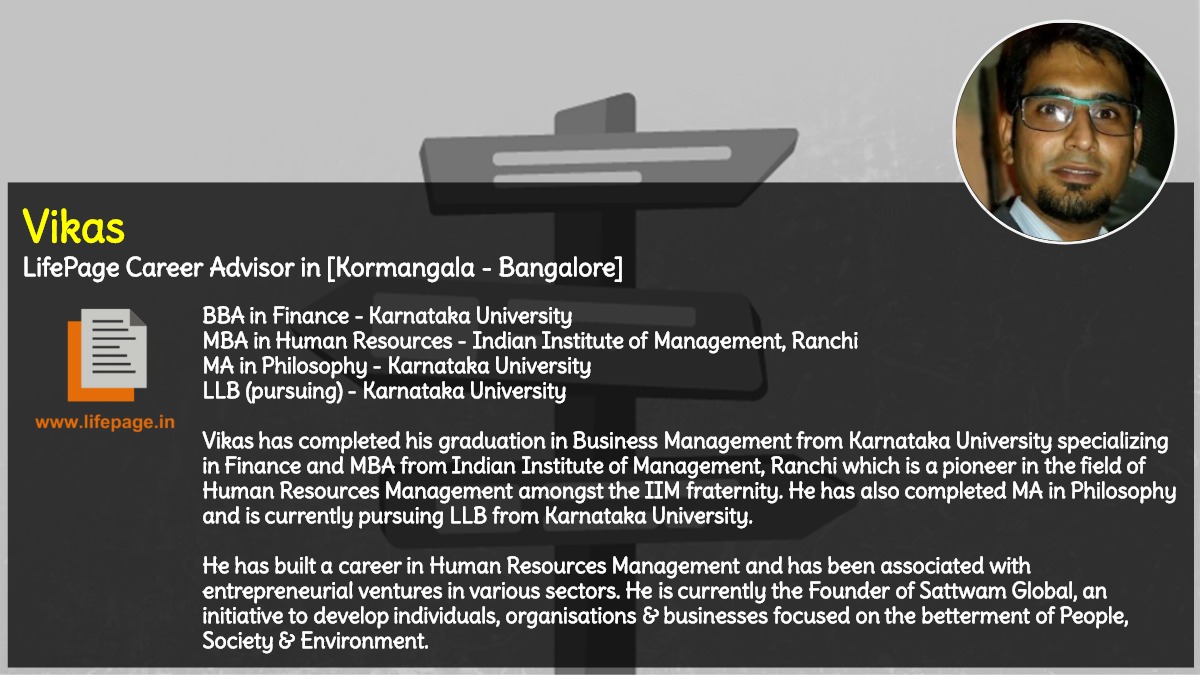 Testimonials