The Indian Education system systematically destroys one's ability to think independently.
This video explains why we feel so strongly about this phenomenon and how we are working towards guiding youngsters to stop following the herd and to start thinking independently.
[Published on: 20 Nov 2018]
---
Free LifePage App
On the LifePage App real professionals share honest opinions about their Careers.
A Lawyer talks about Law, an Engineer talks about Engineering … and so on.
When you like a a particular Career Talk you can do a Self Assessment on the Talk to calculate your Dream Index - which is defined as "
According to the Criminal Lawyer in the Talk, your chances of success in Criminal Law is 72%
".
As you accumulate your Dream Indices, your
personalized Career Report
gives a clear idea of which Career is best for you.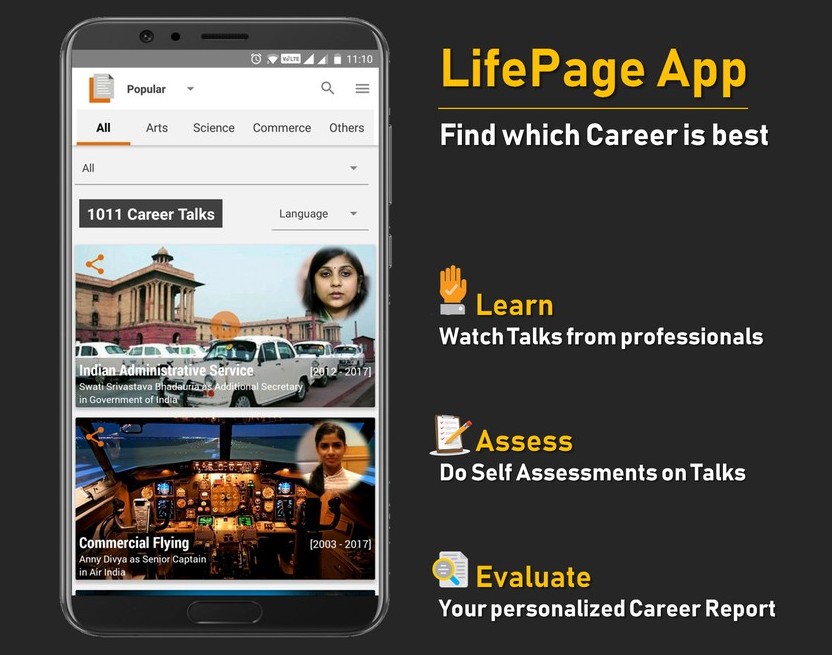 ---
LifePage App is a free tool for Self Introspection. Download it now!

---
Career Talks
---
Personalized
Career Guidance
LifePage Career Advisors
are a bunch of highly motivated individuals who are deeply committed to helping you achieve your full potential. They come from a variety of backgrounds and are trained at guiding you on how to take your own Career decisions.
---