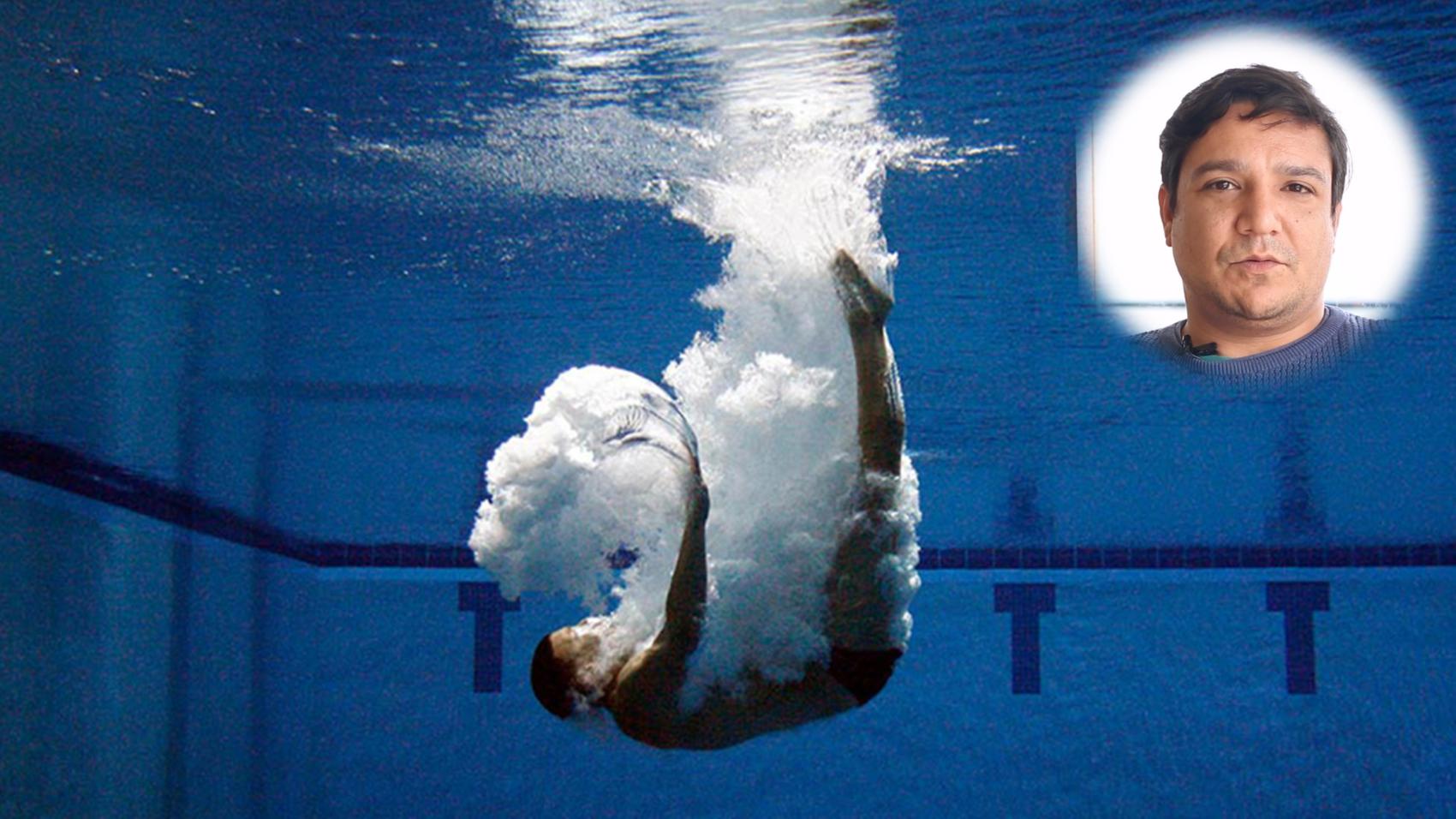 Diving
  Notably:
Diver
  In:
Indian Diving Team
18 years
& 3 months [Jan 1996 - Jan 2014]
LifePage Career Talk on Diving covers: What is a Career in Diving? and Why choose a Career in Diving?
Diving is the sport of jumping or falling into water from a platform or springboard, usually while performing acrobatics. Diving is an internationally recognized sport that is part of the Olympic Games.
(Diving, Ramit Datta, Sport, Diver, Olympics, Commonwealth Games, Gold Medal, India, Acrobatics, Water)
Full Career Talk on:
https://lifepage.app.link/20180113-0004
[This Career Talk covers]
What Is:
1)
Diving
Education:
2)
Sport Knowledge
3)
Positions of Diving
4)
Professional Training
5)
Diet
6)
Physiology
7)
First Aid
Skills:
8)
Fitness
9)
Practice & Consistency
10)
Focus
11)
Devotion
12)
Motivation
Positives:
13)
Meeting People
14)
Travelling
15)
Respect & Recognition
16)
Self Satisfaction
Challenges:
17)
Injury
18)
Dive Timings
19)
Tough Exercises
A Day Of:
20)
Diving