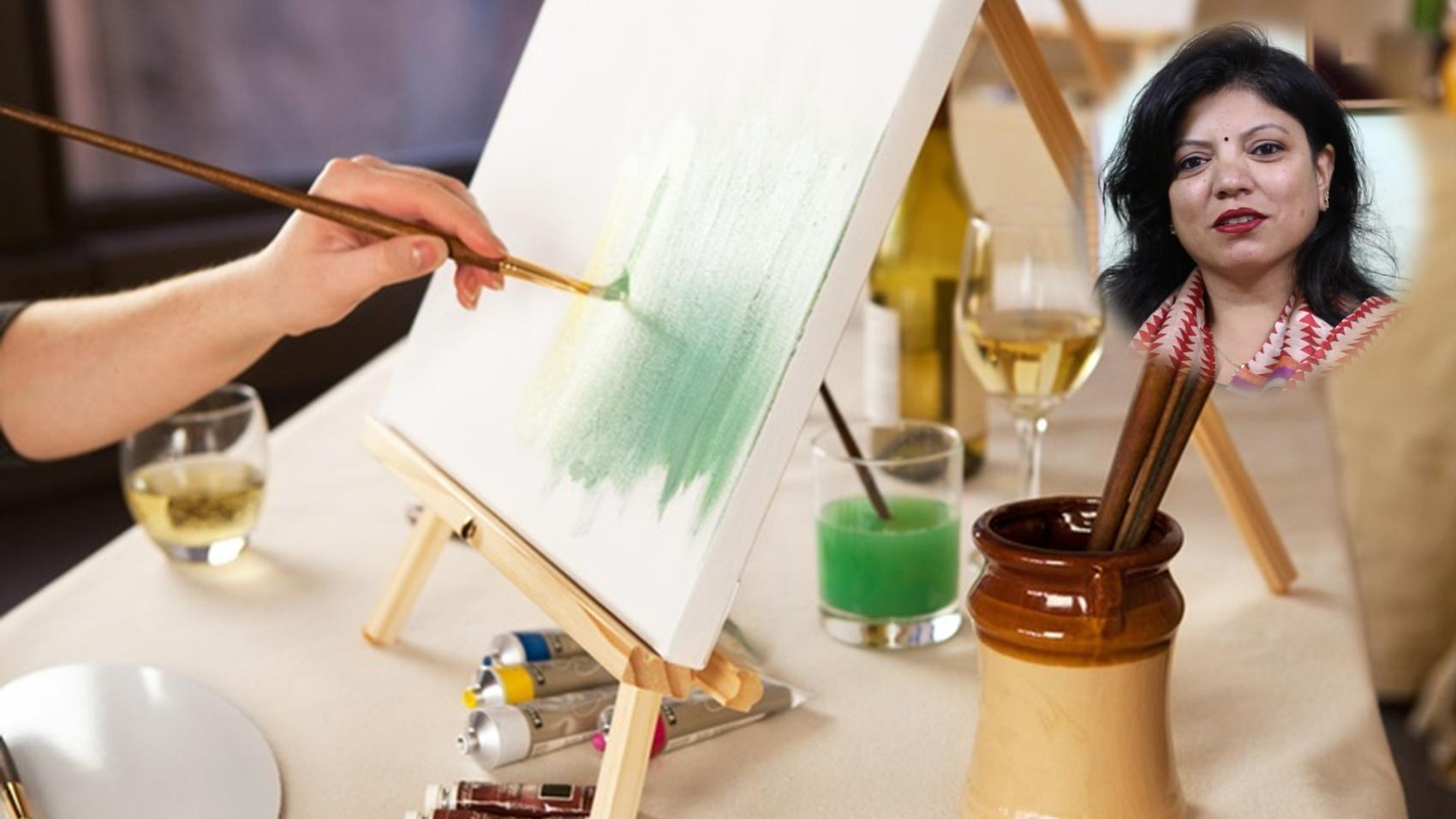 Painting
  Notably:
Head
  In:
Tanshi Arts
11 years
& 3 months [Nov 2005 - Jan 2017]
LifePage Career Talk on Painting covers: What is a Career in Painting? and Why choose a Career in Painting?
Painting is the practice of applying paint, pigment, color or other medium to a solid surface or base. The medium is commonly applied to the base with a brush, but other implements, such as knives, sponges and air brushes can be used.
(Painting, Smrity Lal, Tanshi Arts, Curator, Artist, Painters, Arts)
Full Career Talk on:
https://lifepage.app.link/20171108-0002
[This Career Talk covers]
What Is:
1)
Painting
Education:
2)
Fine Arts
3)
Arts History
4)
Painter Biography
5)
Painting Technique & Tools
6)
Marketing
7)
Workshops & Seminars
Skills:
8)
Vision
9)
Patience
10)
Creativity & Imagination
11)
Time Management
12)
Drawing
Positives:
13)
Passion to Profession
14)
Stress Buster
15)
Respect & Recognition
16)
Career Opportunities
Challenges:
17)
Initial Struggle
18)
Painting Maintenance
19)
Competition
A Day Of:
20)
Painting