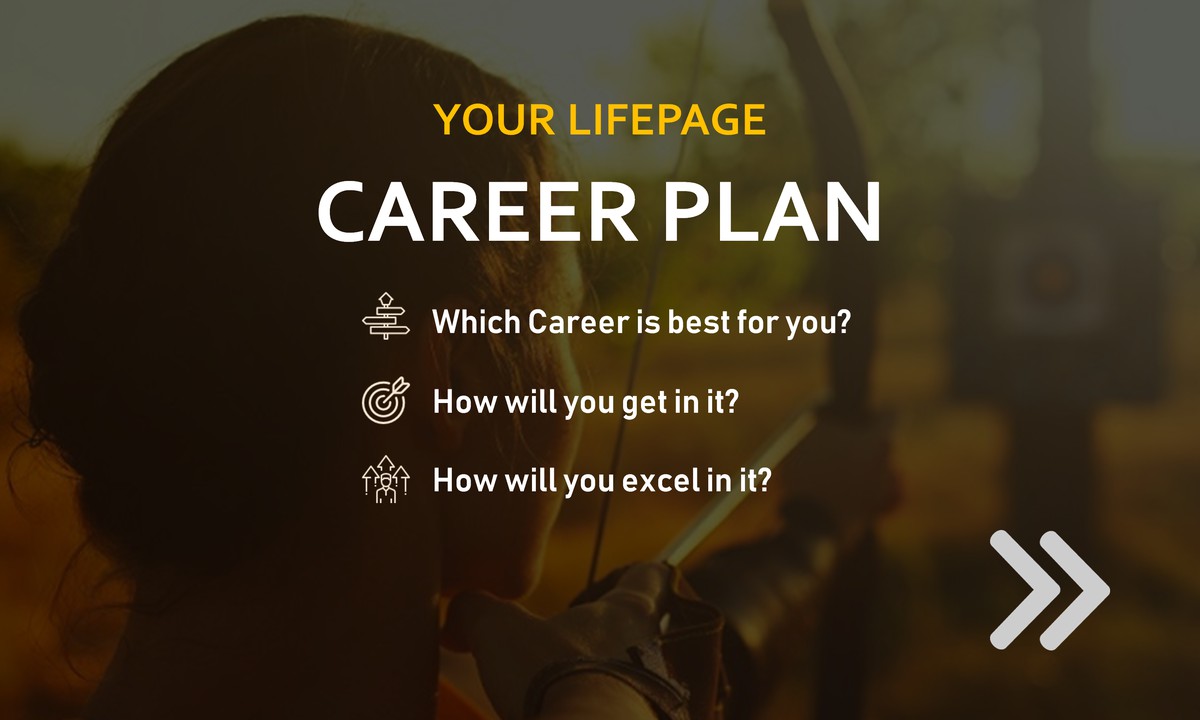 ---
---

These candidates have agreed to the following conditions:
1.
If I am provided a Scholarship I will invest 2 hours every day into the process to arrive at my Career plan in a maximum of 10 days.
2.
I will ensure access to the LifePage App and a mobile phone.
3.
If my sponsor wants I will discuss my LifePage Career Plan with my sponsor.
4.
If I do not complete the Career Plan in 10 days I will pay LifePage ₹ 2,000 and my scholarship of ₹ 6,000 can be passed to another needy candidate.
1 of 20



Kajal Gupta

Ba Final Year

Kanoharlal Post Graduate Degree College

My father is a small business man. And mother house wife.i m interested in teaching.i have two small brothers.

I m interested in government teaching job

2 of 20



Basit

Leader

Our Sipl

my papa my mom and my brother papa is doing job but due to some health problems in our family we get detucted all the salery in loans that we have taken for the health issues treatment

i am basit fayaz i am a student and now i have started carrier in network marketting i am facing financial crises

3 of 20



Inalla

2nd Year

Bengaluru Dr B R Ambedkar School Of Economics

My father is a farmer and mother is housewife and have I have 9 brothers and 3 sisters, my family is unable to afford my expenses and my father forcing me to job but my goal is to join civil service

Now I am studying in Bsc Economics (honours) in Bangalore dr Ambedkar School Of Economics in Bangalore, now I am studying in 2nd year, after completing my degree, I want to prepare for civil service

4 of 20



Akil Ahmed

Arts

Dm College Of Arts

At my home , my mother only works as a weaver to houseses. She is helping our family day and night . I have 2 sisters

I am interested in sports as a cricketer for Manipur ( MCA), however I am not sure to go about finalizing my Career. Since it requires diet, crickets materials , I want to become a famous player.

5 of 20



Aditi Mathur

Associate Software Engineer

Accenture Solutions Pvt Ltd.

My father is in private organisation.My mother is a housewife and we are 3 siblings. My sister is elder and then Me & my brother we are twins.

I have completed my B.tech from Banasthali university in 2017 in Electronics and instrumentation. Worked in Software company for around 6 months and left my job. Now its been 2 months after leaving my job . But now i have decided i will do that only which i love to and want to purse my career in that specific field only. I am a creative person and want to do to so much in life . I love interacting with people and want to do something in which i can show my skills. I have a Loud voice and like to be a leader always. I don't want to do 9-5 job

6 of 20



Tapas Rathore

2nd Year

College

My father is in small private job...

I am interested in music but in present I am a student of b.com 2nd year along with doing CMA.....but I realize I am not intrested to do CMA ...So I am very confused about my career where I will go......main problem is that mein apna interest pehchan nhi paa raha hu....

7 of 20



Rupak Ghosh

B.sc(phy Hons.)

Calcutta University

My father is a mechanic and my mother is a housewife. My family supported me with my studies in initial stages but slowly at higher classes when the expenses became high they are not able to support further

I am interested in investigating job such as intelligence officer etc. Physics is my favourite subject, and i wanted to continue with engg. but due to economic problems I studied honours. I also like those jobs which are related to physics.

8 of 20



Karthik R

Student

Smvitm Bantakal

We are 5 members in our family. I m having 2 sisters. My father is a vehicle mechanic worker. And this job is not confirm for continue income. He taking a responsibility of work and he maintaining 3 peoples.if we not getting work, we supposed to give salary at weekend.and I doing my education on my decision. They giving support to me what ever you want to do. Do it. But I m having responsibility on them. I need current path to select for survival and serve.

I am interested in social services and work with same age group of me. I am studying in mechanical engineering. Next year I will going to be pass out. I want to be in a government sector. I'm a hard worker and Iin a smart way. But today itself I don't have a proper plan about future career. Please as much as possible give me suggestions ,advices and career guidance. Thanking you.

9 of 20



Proxini

2018

Coolage

My father is a farmer.I don't want to gave him more load as there is not enough income to pay life page carrier fees.My mother is an house wife.I have smaller brother.He is studying in 11th class

I am intrested in gov job.For upsc and gpsc.I want to learn best management,but can't finalize my best to move on.Now i am studying in physiotherapy in 3rd year.I have complated gradution in physiotherapy from gajrat unvercity.I want to be self depened.I will give my best to learn.

10 of 20



Mamata

Bteach

Akits

My father is auto driver.. Daily 18hours he worked for me...but still he provide education to me.. I'm girl also he give me freedom.more then Bill Gates daughter.buti want to go fashion side because of financial I will complete my graduation in my village. My mom is very supporting me.. I love my parents I want to do something for them.

Im interested in photography of sun and moon and I'm like singing and dancing but I'm not sure how to go about finalizing my career. Since I'm already completed my n teach.time is short for me I want to quickly arrive at my career plan...

11 of 20



Jagdish Choudhary

Class 10

The Fab India School

My father is normal shopkeeper . I have normal life with my mom and dad . My dad wants that I became an army officer and I am also passionate but I don't qualities needed and what I have to study my? mom is houswife she she is so sweet and I love her a lot.

I want to became a army officer . B I don't no what do.I have no guidance and I am in class x next year I have to take subject so time to short . So I have to make my career plan I need guidance.

12 of 20



Ansul Chauhan

student/Hdca/2018

Hartron Computer Center, karnal

My father is a small business person. I don't want to gave him more load as there is not enough income to pay life page carrier fees. My mother is an houswife .i have a younger brother , he is studying in 12 th class.

I am interested in computer field, i want to learn skills in this field , but can't finalize my best to move on . I am pursuing diploma in computer application from HARTRON ,karnal. I have completed my graduation in B.A. From kurukshetra university. I want to be self depend. I will give my best to learn.

13 of 20



Tarun Ahuja

10

BK Birla Centre For Education, Pune

My father is a business man. And my mom is a homemaker

I am currently I grade 11. And I am studying in Cambridge board. I am a commerce student and I am in love with economic subject. I am not sure which are the best career options in this subject. Hence I need some guidance.

14 of 20



Abigail

Ty Bcom

St Andrews College

My family consists of my mom who is an housewife and my granny who supports us with whatever little interest she receives from the bank. My dad had never cared for us since childhood. We along with my brother are staying with my granny's brother (great-uncle) who manages the home and provides us with food and shelter.

I am interested in pursuing my MBA but cannot apply for a loan because my younger brother is going to pursue engineering and my grandmother cannot afford to pay so much money for both. I am in my final year Bcom with no path as to what I should do in the future. I am tensed and depressed because of this. I dream to have my own startup based on a viable product /service.

15 of 20



Aditee Kukreti

11 Commerce

Pyds La

I am happy because my mother works as a teacher in private school but unfortunately my father is unemployed from many years because of some health issues. my mother tries her best to provide all three of us with best education with her small salary. My father also tries his best to help in every thing . i have two younger siblings one sister and brother. Like every other parents my parents too want see me to happy and successful in my life. i want to uplift my family from poverty and give them good life.

Myself Aditee Kukreti. I'm in 11th standard in PYDS Learning academy, Dehradun. Like every other student it is very hard to choose their streams after 10th board exams , it was difficult for me too. At first , i was interested to opt science stream but later i got commerce. i was a little bit disappointed about my subject because i like biology but i got commerce in the end . Therefore i don't know about all the interesting career options in commerce. i'm a little bit confused. i hope after knowing all about commerce career, i would be able to know more about career platform according to my true potential

16 of 20



aditi

2018 2018

student

My father is in private job also does some other work from home to earn for our family. My mother is a home maker.she wanted to join the institution but bcoz of our low conditions she can't do anything.

I am interested ito join Frankfiin institute of Lucknow , I wanted to make career from this institution ,i dont know how to join and what is the fee structure etc. But I know they help you to improve your self by learning there I can easily selected any related position.

17 of 20



Varun Malviya

Class 9

The Fabindia School , Bali

My father is a businessman and my mother is housewife. I have an older sister who is in 11th commerce.

I am interested in cricket and I also want to become a software engineer.

18 of 20



Pankhuri Garg

Manager

Shivam Traders

I come from a business family and my father wants me to join the same. However, I feel that I will be able to add some real value only after I gain some experience.

I pursued Bachelors and Masters in Economics. However, I never worked in a Economics related role. I am not too comfortable with Statistics oriented roles but I am not sure of other opportunities. Since it has been some time since I finished my Masters I need to quickly sort my Career Plan and start working in a focused manner.

19 of 20



Sura Prajapati

11

Vsn

My father works as an officer. And my mother is a tailor. They have left my career choice to me so i m happy about that but at the same time confused about how i should go for it.

I am interested in oncology and also involving an intensivist. And the thing i am not sure about is where and what courses i should go for them after class 12 and currently i am studying in grade 11.

20 of 20



Bharat Sharma

B Tech (Mechanical)

DIT University

I come from a humble family, my father has retired from the Army.

I pursued B Tech in Mechanical Engineering from DIT, Dehradun and during the course I developed a deep passion for Automobiles. I was also part of the Car Modelling and Design team at our College. Now after finishing the course, I realize that no one wants to hire fresher designers. I am at a cross road with pressure of getting a job and doing what I like. I am now preparing for Civils and Army. I definitely need to get a Career Plan to reorient myself.
Already Sponsored
1 of 4 [Plan in Progress]

Sahitya Tiwari

12 Class

Christ Church Jabalpur Diocesan High School

My father is a sales person he works very hard to fulfill all my needs instead of suffering from genetic disease he works beyond his capacity to pay my school and tution fees.my mother is a housewife and she always supports me in my decision I am there only child i wanted to fulfill all their dream. I dont want them to take anymore trouble because of me I just want to make them happy

Myself sahitya i am student of class 12 i always wanted to be in business related field but i am confused what to choose as there are so many options as there is no time left for my career to take off i want quickly arrive at my career plan

2 of 4 [Plan in Progress]

Monika Rawat

1st Year

Indira Gandhi National Open University

My parents are both farmers, my elder sisters are married, my brother is working in a hotel and my younger sister is in class 11. I would really like to help provide for my family.

I come from a hard working farming family in the mountains. I am the first generation in my family to pass out from class 12. I studied in the economics stream, and love it! I think I want to become a CA, but my family is encouraging me to seek other options. I have enrolled in CA courses and hope to pursue a job I will enjoy.

---

3 of 4 [Plan Complete]

Scholarship Application of Khushi Malviya

My father is a businessman/shopkeeper and my mother is a housewife .I had one small brother also who is in 9th standard. My dad are doing alot of hardwork so that I can achieve my goals. My dad works so hard and paying fees of school. They are unable to pay another fees for this life page. I don't want to force my father to pay for me on this life page. So I want scholarship. I don't want to stop my study because of any reason. I will do alot of hardwork.

My self Khushi Malviya. I am in 11th standard in Fabindia school , bali. And I want to become a marketing professional. I will do alot of hard work for this. It's my dream. I had planned that I will do hardwork and definitely get 95% upto in 12th broad exam. And I will apply for admission in Delhi University after 12th. Successfully and surely I will be a big marketing professional.










Sponsor Remarks



Khushi is a very smart and confident girl. I particularly liked the fact that she evolved in her understanding of Marketing and chose a career which is relatively more contemporary. Also, post the LifePage experience she seems relatively less stressed about marks and admissions. I would like to congratulate Team LifePage for helping her get a clear sense of her Career and also for allowing me the opportunity to interact with Khushi to observe her evolution.




---

---

4 of 4 [Plan Complete]

Scholarship Application of Nani Reddy

My father is a driver, My mother is a housewife and I'm the only child. He struggles a lot for my education.

I'm a typical student studying in a small town with a dream of landing at a job with decent pay and security. I was clueless of the many streams people have to choose from. Between the only 2 choices I have, medicine and engineering, I chose PCM, partly because I'm good with math and mostly bcz I hated biology. But, things became worse when I joined a coaching centre, I made a costly mistake that i regret every day of my life. My parents who themselves are not educated and have no idea about education, somehow joined me into a premier coaching centre. I went to Fiitjee Hyderabad. But as soon as I joined, I realised how coaching works, I'm clueless, I did not have a proper teaching of boards let alone foundation in school. For once I questioned myself if I really want to do engineering. I had no idea what they do, it didn't seem interesting. I decided that I'm not going to do something for the rest out of my life that i dont' even have interest or like it. I quit the institute and joined some local school and studied from home. I took commerce. I'm now not going to any school, I stay at home and just give my boards. I have come to know the options that one has after 12, they are plenty and I realised the stupidity of people in general for not even bothering to look at them. i have come across Kapil sir's video discussing the importance of choosing the right path, Since then, I'm searching for the best option to choose. I don't want and can't afford to make any mistake again.










Sponsor Remarks



When I read Nani's application I could completely relate to him. I was myself a PCM student in School and declared in Class XII that I would pursue CA. All my classmates, my family, my friends started treating me like an outcast. I understand why Nani's parents might sell their kidney to finance his IIT Coaching and why they would think 6,000 is too expensive for a Career Plan. But, this is the right time for Nani, he needs a plan now, hence I decided to sponsor him. LifePage emailed me Nani's plan and also asked me to connect with him and write this note. 100% transparency! Congratulations – Team LifePage. I just spoke to Nani, he is very intelligent person and is super excited about his Career Plan. He seems to be on a mission to become the world's best Strategy Consultant. I am amazed at how someone who was so confused merely 10 days ago can transform so much in such a short span. I am truly impressed with what LifePage has achieved with Nani. Thanks Team LifePage and congratulations for your brilliant effort.




---